54TH ANNUAL MICHIGAN YOUTH ARTS FESTIVAL FEATURES OUTSTANDING HIGH SCHOOL ARTISTS – Ballet Chelsea is proud to have our dancers named Michigan Youth Arts Distinguished Scholars and invited to participate in the 54th annual Michigan Youth Arts Festival, May 12-14 2016, in Kalamazoo. The dancers have the honor of performing in the Opening Ceremony on Thursday, May 15, as well as in the Dance Showcase on Saturday, May 14.
Ballet Chelsea's Quinn Dammeyer, Stephanie Dehoorne, Natalie Krienke, Alex Kulick, Thérèse Noch, Isa Salas, Rose Soriano, and Lauren Yordanich, will be performing Splendente, choreographed by Wendi DuBois to music by Antonio Vivaldi. Performance costumes were designed by Ballet Chelsea alumna Alyssa Alger and Primadonna.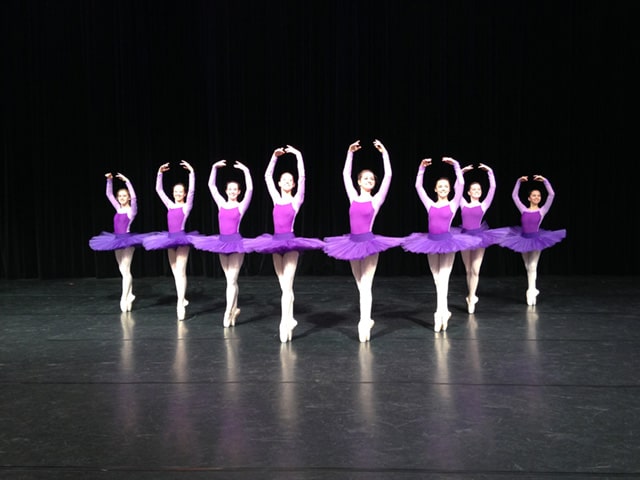 About the Michigan Youth Arts Festival (MYAF)
Nearly 1,000 Michigan high school student artists have been invited to attend this year's Festival. The students, chosen from a pool of more than 250,000 across the state, are selected via a rigorous adjudication process adhering to exacting artistic standards. The invited scholars represent multiple artistic disciplines, including creative writing, dance, film/video, instrumental and vocal music, music composition, theatre, and visual art.
"Michigan Youth Arts is honored to host this annual event because it not only encourages artistic excellence at the high school level, but also creates an awareness of the importance of art in the lives of Michigan residents," said Marianne Dorais, Executive Director. "The extraordinary talent of our Distinguished Scholars, whether as vocalists, actors, dancers, musicians or artists, is something of which the entire state can be proud."
2016 marks the 54th anniversary of this three-day event, featuring workshops and master classes for the students, alongside more than 20 student performances and exhibitions that are open to the public.
About Michigan Youth Arts
Michigan Youth Arts is an alliance of 13 statewide education associations that work together collaboratively to develop high quality arts education programming, recognize the contributions of valuable teachers, and provide advocacy resources for parents, educators and policymakers. The Michigan Youth Arts Festival is an annual showcase that recognizes, supports, and celebrates the artistic excellence of young artists in Michigan.
For more information, please visit www.michiganyoutharts.org