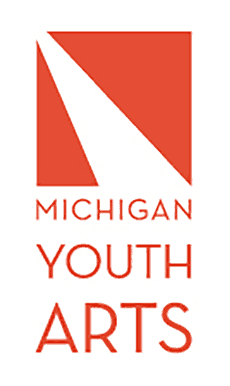 The Michigan Youth Arts Festival features outstanding high school artists from multiple artistic disciplines. Fifteen Ballet Chelsea dancers were recently selected as Michigan Youth Arts Distinguished Scholars and have been invited to participate in the 55th Annual Michigan Youth Arts Festival on May 18-20, 2017, at Western Michigan University in Kalamazoo, Michigan.
Participants were chosen from a pool of over 250,000 across the state via a rigorous adjudication process adhering to exacting artistic standards.  The invited participants represent the very best in artistic excellence in the State of Michigan. Ballet Chelsea has the distinct honor of also having been chosen to perform on Thursday, May 18, in the Festival's Welcoming Celebration, which features the very best of festival attendees across all disciplines.
Ballet Chelsea dancers Eden Benson, Emma Bentley, Savanna Burchett, Shannon Conley, Quinn Dammeyer, Stephanie Dehoorne, Olivia Dyer, Alex Kulick, Carly O'Neill, Kathryne Rojeck, Libby Shane, Rose Soriano, Ruthie Soriano, Josie Surel, and Lauren Yordanich will be performing Wind,  choreographed by Wendi DuBois. The dancers have the honor of performing in the Opening Ceremony on Thursday, May 18, as well as in the Dance Showcase on Saturday, May 20.
Michigan Youth Arts is an alliance of 11 statewide education associations that work collaboratively to develop high quality arts education programming, recognize the contribution of valuable teachers, and provide advocacy resources for parents, educators and policymakers.  The Michigan Youth Arts Festival is an annual showcase that celebrates artistic excellence of young artists in Michigan.
About Ballet Chelsea
Ballet Chelsea is a 501(c) (3) non-profit organization which provides professional-level dance training to young dance students, through performance opportunities, enrichment activities, master classes, summer intensives and pre-professional studies. Ballet Chelsea's varied curriculum includes Ballet, Pointe, Contemporary, Jazz, Conditioning, Highland Step and more for students ages 2 through adult. Ballet Chelsea also offers an Adaptive Dance Program that brings creative movement to people of all ages with physical and cognitive specialized needs. Ballet Chelsea is proud to be supported by the Wilkinson Foundation.