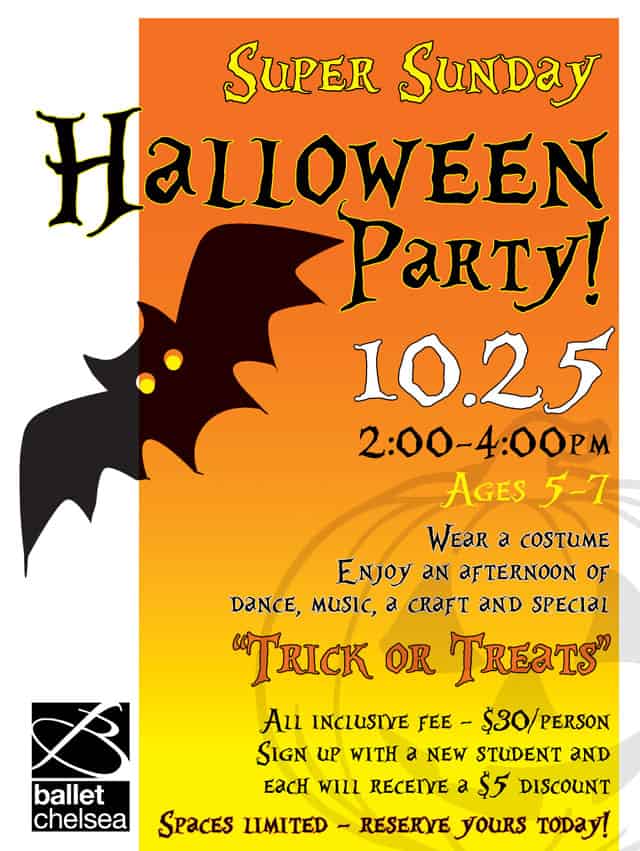 Come join us on Sunday, October 25 from 2-4pm for a Halloween Party! Wear your favorite costume and enjoy an afternoon of dance, music, crafts and special "trick or treats"!
Ages: 5-7
Cost: $30/person
Sign up with a new student and each will receive $5 discount
Space is limited! Reserve your spot today by emailing Kim at registrar@balletchelsea.org.