We are so proud to share that Wendi DuBois, Ballet Chelsea's Artistic Director, has been chosen as the 2017 Touchstone Awardee by the Michigan Dance Council. This award recognizes the K-12 dance educator in the state who exemplifies the best practices in arts education, has a record of advocacy for arts programs, has dedication to bringing out the best in their students, and has a continued commitment to artistic excellence. Congratulations, Wendi!
Michigan Dance Council shared:
CONGRATULATIONS to our 2017 Touchstone Award Recipient, Wendi DuBois from Ballet Chelsea. She has shown the best in arts education and has endowed many Michigan dancers with a lifelong capacity for innovation. The award will be presented during a reception at the Michigan Youth Arts Festival held Friday May 17.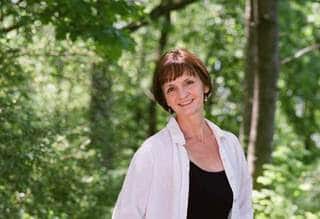 About Wendi Dubois
Michigan Dance Council Educator of the Year
Wendi DuBois began her dance training at the age of 12 at the Virginia School of Ballet under the direction of Oleg Tupine, formerly of Ballet Russe de Monte Carlo. After receiving a scholarship with the School of American Ballet in New York, she danced with Dayton Ballet Company studying with Jon Rodriguez, Stuart Sebastian, Daniel Duell, and Rebecca Wright among others. During this time, Wendi performed works by many prolific choreographers such as Twyla Tharp, Loyce Houlton, Lynne Taylor-Corbett and Eugene Loring.
Wendi has taught in southeastern Michigan for more than 30 years including the University of Michigan School of Music, Theatre & Dance, Eastern Michigan University, and numerous community schools as a faculty member and as a master teacher. Wendi has spent the last 20 years at Ballet Chelsea working to build curriculum and performance opportunities that serve serious young artists who show a passion for the arts and dance.
Wendi received her undergraduate degree from The University of Michigan and a Masters Degree in American Studies with an emphasis on gender studies from Michigan State University. Wendi currently teaches at Ballet Chelsea while continuing to direct Ballet Chelsea's performing company.