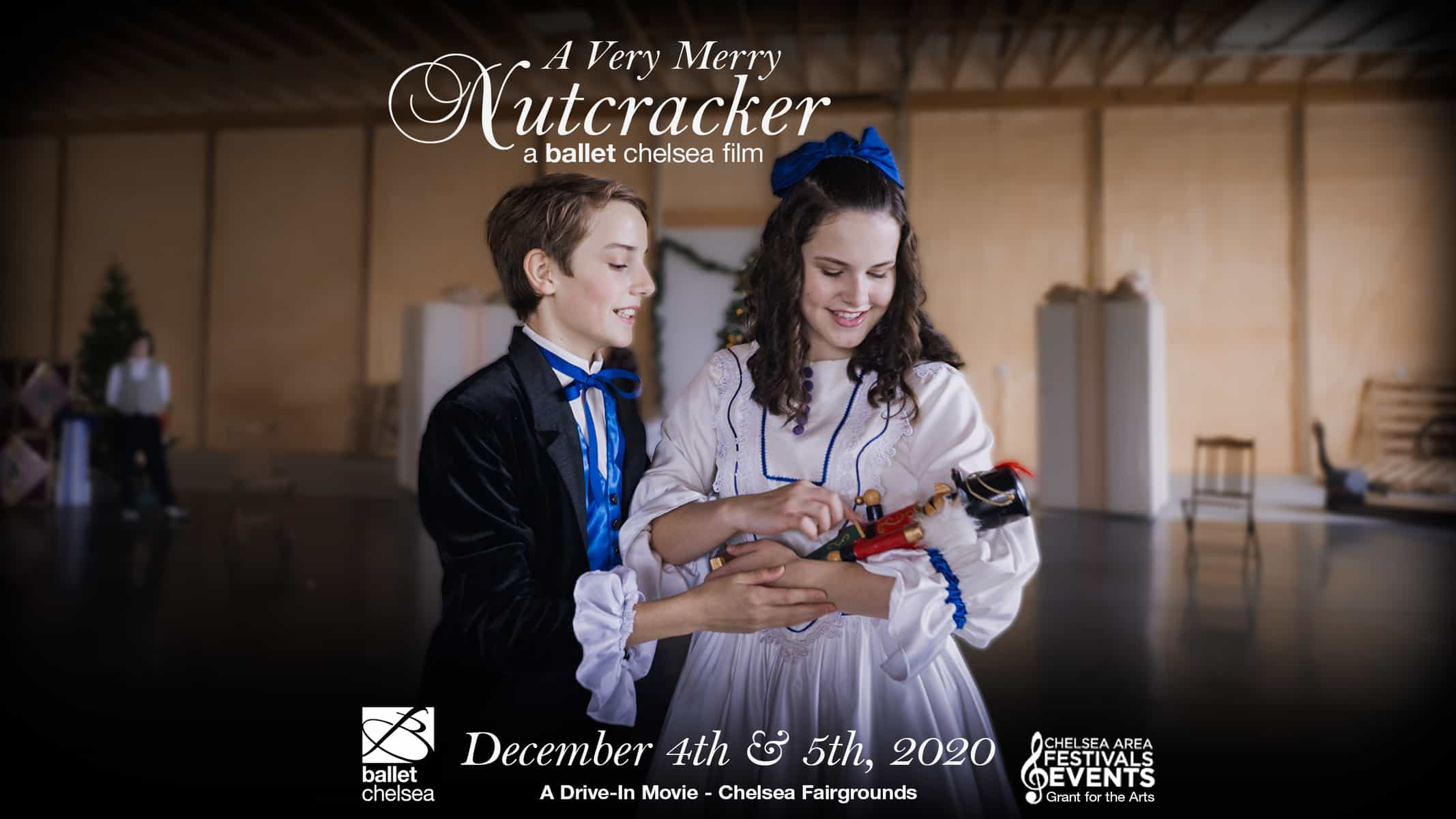 Add a header to begin generating the table of contents
Director
Wendi DuBois
Director of Photography
Michael Wecht
Executive Producer
Jean Delwiche
Costume Design
Mary Waldron
Production Design
Rebekah Start
Ballet Mistress, Trepak Choreography
Annie Spellman
Digital Content Coordinator & Rehearsal Director
Aja Brandmeier
Rehearsal Director & Harlequin Doll Choreography
Caitlin Burke
Second Assistant Camera
Andrew Wecht
Camera Operator
Chad Green
Website & Program Design
Leslie Surel
Music
Music by Pyotr Ilyich Tchaikovsky, performed by Richard Bonynge and the National Philharmonic Orchestra
Film Locations
Chelsea Fairgrounds, Sharon Mills County Park
The Party Barn
Once upon a time, on a rather unusually warm Christmas Eve, the Hinesman family was preparing for their annual holiday party. This year was different, for they decided to present Marie, Fritz and their friends with a magical afternoon of festivities in their barn. Their beloved Godfather, Uncle Drosselmeier, corralled a troupe of performers to entertain the children as life-size mechanical dolls and toys. The family's faithful Nanny helped with the preparations for this special very party. However, chaos reigned as the unruly young performers found the party atmosphere a little too appealing to focus on the performance ahead. Meanwhile…. Marie and Fritz made for the barn to see if they could catch a glimpse of the surprises that awaited them. Grateful for an afternoon of excitement and enchanted by their new Nutcracker, Marie and Fritz found it difficult to sleep, but drifted off none the less. Little did they know that an adventure full of magic and whimsy was just around the corner. A world full of fairies and friends… and maybe even some foes…
Narrator
Nigel Thompson
Mr. Droselmeier
Donald Locker
Nanny
Lisa Rowe
Toy Soldiers
Claire Bowers, Eliza Delwiche, Alex Ellender, Cora Hart, Selah Strong, Makenna Van Assche
Marzipan Doll
Mercy Franzonello
Solo Doll
Brooklyn Nichols
Mechanical Dolls
Ashley Bobo and Abby Plavnick
The Hinesman Family
Mom: Jen Hinesman
Dad: Brad Hinesman
Marie: Addison Hinesman
Fritz: Luca Hinesman
Siblings: Quinn Hinesman, Tate Hinesman
The Plavnick Family
Mom: Amy Plavnick
Dad: Josh Plavnick
Children: Paige Plavnick, Mia Plavnick
The Start Family
Mom: Rebekah Start
Dad: Mike Start
Child: Henry Start
The Garrison Family
Mom: Jenn Garrison
Children: Abbey Garrison, Gracie Garrison
At Midnight, The Fierce Battle in the Barn
… The Sugar Plum Fairy was summoned in the nick of time as Marie and Fritz mysteriously awoke in the barn… they were ambushed by the Rat Queen and her army attempting to steal their beloved Nutcracker...
Sugarplum Fairy
Amity Nelsen
Rat Queen
Madeline Gupta
Rats
Emma Hedding, Peyton Lowder, Celeste Sangster, Grace Showerman, Cate Start, Niya Wharton
Let it Snow
The Sugarplum Fairy waved her hand, painting a glimpses of an enchanted Garden with a single motion. Led by the Sugarplum, the children found themselves in the midst of this magical garden, where they watched a Trio of Snow Queens dance. Each Queen bowed to the children before leading all back to the party barn. The children were welcomed by soft Snow Flurries dancing outside. Marie in Fritz ran into the barn and began to dance joyously, excited by the magical Christmas tree forest nestled inside the barn! The Snow Queens and Snowflakes performed a beautiful waltz for Marie and Fritz before the Sugarplum Fairy once again led the children through the door on a journey back to the Enchanted Garden.
Trio of Snow Queen
Mackenzie Dempsey, Gracie Greenberg, Kara Hallstrom
Snow Flurries
Violet Hobbs, Anna Lucking, Tulasi Murphy Vadlamudi, Lindsey Partyka, Naomi Ratliff, Anneka Stephenson
Snowflakes
Bryn Brighton, Ryan Conley, Emilia Kelley, Belzora Lovett, Anjali Murphy Vadlamudi, Samantha Stockard
The Enchanted Garden
Marie and Fritz followed the glide of small Angels as they traveled across the bridge into the Enchanted Garden. The children watch as the Sugarplum Fairy's friends performed a variety of traditional dances from the Nutcracker Ballet. The final dance culminated in a race back across the bridge through the magical divide to the forest nestled inside of the Party Barn. Marie and Fritz, reflecting on their magical adventure, found sleep swiftly and soundly… wondering when they might be able to visit the enchanted garden… to dance with the Sugar Plum Fairy and her friends once again…
Angels
Calli Chapman, Quinn Hinesman, Zoe Hurcomb, Kate Morris, Mia Plavnick, Gracie Garrison
Bevy of Fairies
Kara Hallstrom, Emilia Kelley, Anjali Murphy Vadlamudi, Celeste Sangster, Selah Strong
Dawn & Sunbeams
Samantha Stockard
and
Amanda Baron, Kathryn Keith, Anna Lucking, Onnika Trimmer
Sugar Rose
Ryan Conley, Alex Ellender, Mercy Franzonello, Brooklyn Nichols, Gabriella Phillips, Makenna Van Assche
Hot Chocolate
Cate Start
with
Ashley Bobo, Tulasi Murphy Vadlamudi, Lindsey Partyka, Abby Plavnick, Naomi Ratliff, Anneka Stephenson
Coffee
Steffani Kitayama, Mackenzie Dempsey, Gracie Greenberg, Peyton Lowder, Niya Wharton
Tea
Emma Hedding
with
Kayleigh Deacon, Marlo Dorcey, Abbey Garrison, Abbiegail Green, Amita Nathan, Paige Plavnick
Trepak
Fern Arnold, Kayleigh Deacon, Marlo Dorcey, Marlo Gobba, Cora Kaufman, Will Kaufman, Amita Nathan, Henry Start, Aurene Stoltz-Bango, Lucas Thacher
Marzipan
Cora Hart
with
Amanda Baron, Violet Hobbs, Kathryn Keith, Onnika Trimmer
Mother Ginger 
Donald Locker
& Co.
Fern Arnold, Abbiegail Green, Chloé Majorprice, Tessa Smith, Aurene Stoltz-Bango, Lucas Thacher
with
Calli Chapman, Isaac Green, Bohdan Heller, Zoe Hurcomb, Kate Morris, McKenzie Williams
Waltz of the Flowers
Claire Bowers, Bryn Brighton, Eliza Delwiche, Madeline Gupta, Natalie Krienke, Belzora Lovett, Grace Showerman
Sugarplum Fairy
Amity Nelsen
Good Night
Marie, Fritz, Sugarplum Fairy, Drosselmeier, Angels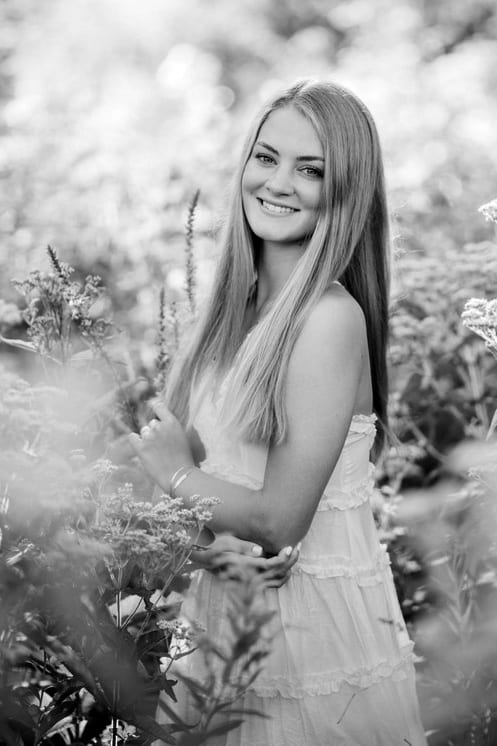 Mackenzie Dempsey
Mackenzie's mother Lisa began her at a competition dance studio at the age of three along with her family friends from next door. Though Mackenzie loved her time at that studio she felt that she needed a change, a few dancers from the studio had moved to a ballet studio in Chelsea. Mackenzie and fellow senior Gracie took a trial class at the age of 12 and fell in love. Mackenzie has spent the past five years at Ballet Chelsea and those five years have taught her so much about dance as well as shaped her as a person. The people she has met at this studio were so warm and welcoming when she arrived and have developed into both great friends and wonderful teachers. Ballet Chelsea developed Mackenzie into the person she is today, teaching her respect, dedication, perseverance and most importantly how to enjoy every fine detail and moment. Although Mackenzie does not know which college she will be attending in the fall she has hopes of heading south to the warm weather for school, and hopes to have a major in the science field. Mackenzie is thankful to have found Ballet Chelsea and for all that the community here has taught her.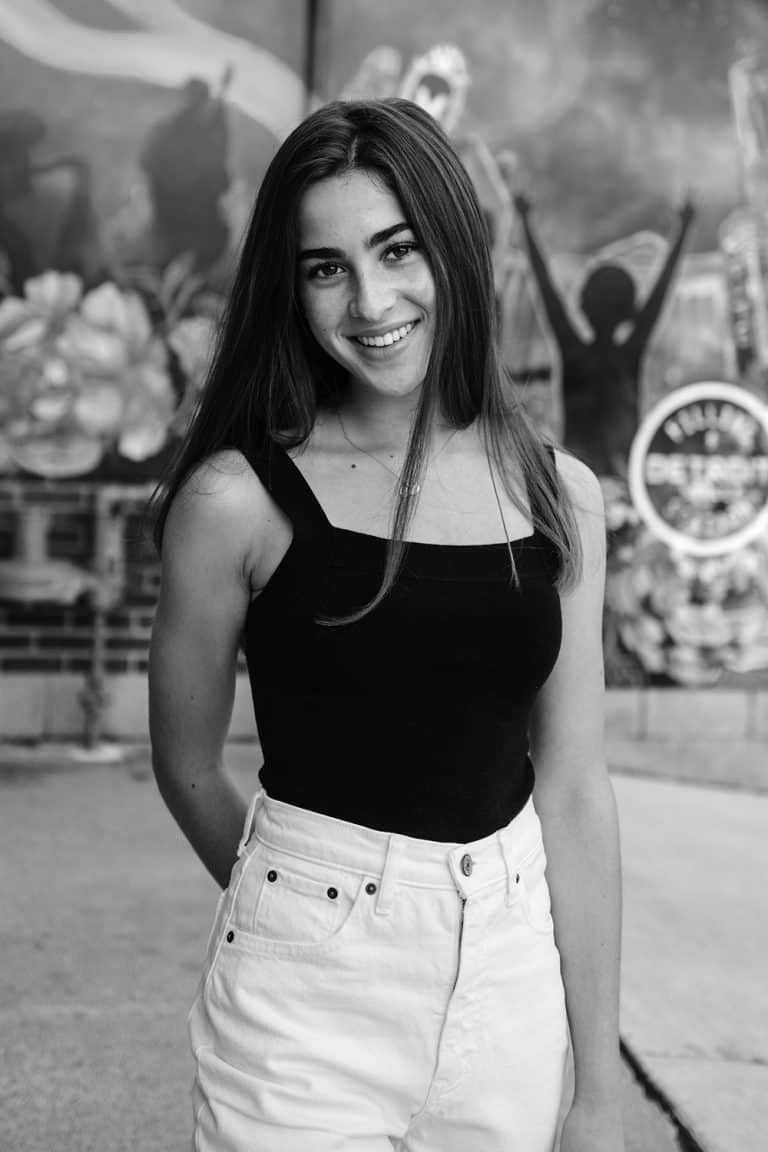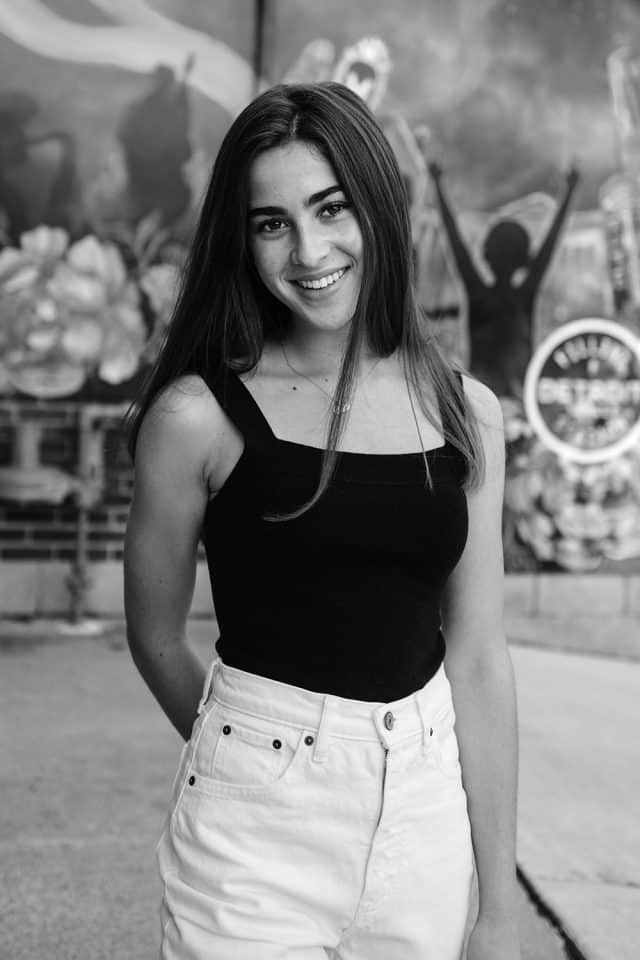 Gracie Greenberg
Gracie started dancing at the age of six to join her friends at a local competition studio. All throughout her training her favorite type of dancing was ballet because she loved the idea of always improving, striving for perfection, and the strength and beauty that went along with it. So at the age of twelve, Gracie moved to Ballet Chelsea and has been dancing there for five years. She has loved the welcoming community and the friendships she has built along with the incredible training she has received. Without Ballet Chelsea, Gracie would not be the person she is today. Ballet in particular, has taught her perseverance, resilience, motivation, discipline, and the importance of being flexible with whatever comes her way. Gracie would like to thank all the amazing faculty and staff at Ballet Chelsea along with her family and friends who have been her biggest supporters. Though Gracie does not know which university she is attending next year, she plans to study communication and media or marketing in college. Gracie is forever thankful for all the valuable lessons and relationships that Ballet Chelsea has provided throughout the years; she so excited to see what her next chapter holds!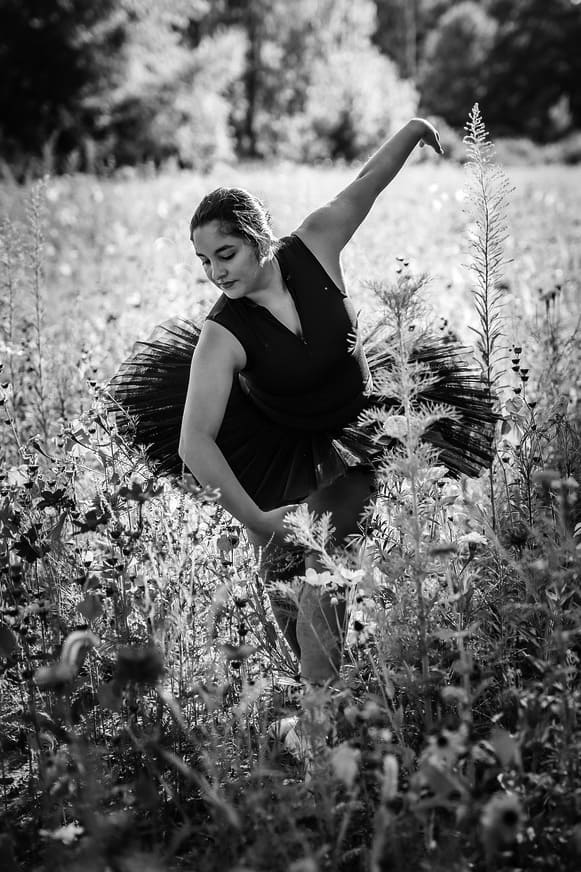 Madeline Gupta
Madeline Gupta is a senior at Pioneer High School. She started doing ballet when she was three with the Boston Ballet School, "to give her something to do", according to her mother. Madeline spent eight years there, performing in three Nutcrackers. After moving to Ann Arbor, she found a community in Ballet Chelsea and has been dancing there ever since. This will be her 10th Nutcracker season!
For as long as she can remember, all Madeline wanted to do was dance. In the grocery store, her parents would have to tell her to stop tombé pas de bourrée-ing and jeté-ing through the aisles. In the dentist office, her parents would have to tell her to stop doing a plié combination in the waiting room. In the kitchen, her parents would have to tell her to stop doing pirouette turns next to the stove. For Madeline, dance has always been a calm and welcoming space to destress, decompress, and find passion through art.
At Ballet Chelsea, Madeline is a senior company member and Adaptive Dance teacher. She is continuously inspired and motivated by her students.
She wants to thank her parents for always driving her to dance and for picking her up countless times, as well as Wendi and all of her teachers through the years for supporting her and fostering her dance growth.
After graduation, Madeline plans to attend college and study mathematics or computer science. She hopes to visit Ballet Chelsea as often as she can.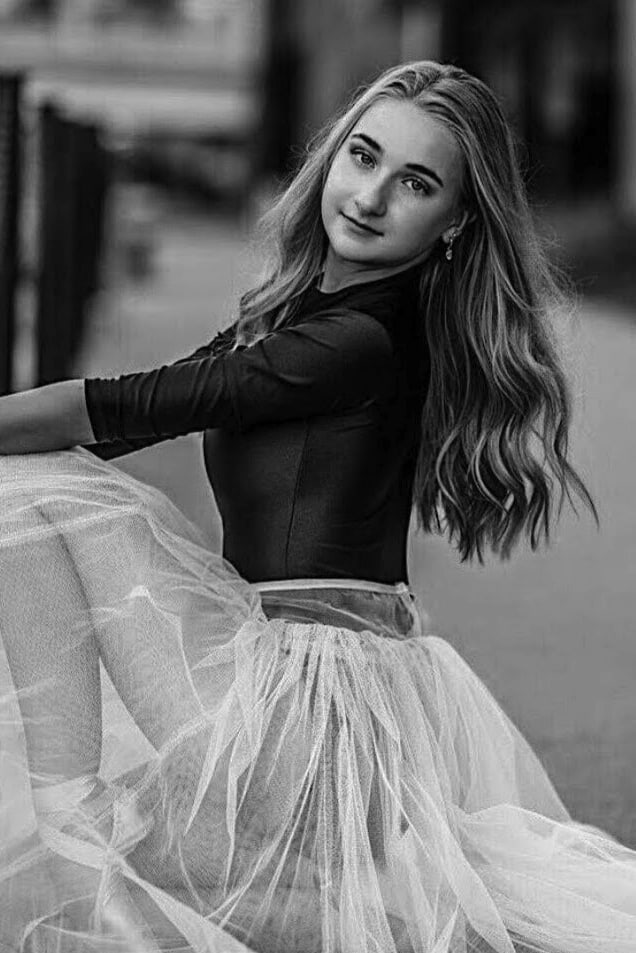 Kara Hallstrom
Out of her two sisters who grew up dancing, Kara has always been known as the 'bunhead' of her family. When Kara began dancing at the age of three, she took every style of dance her studio had to offer. After many years of trial and error trying to discover what she liked best, Kara found that ballet came to her the most naturally and soon developed a strong passion for the art form. At twelve years old, Kara took her first class at Ballet Chelsea. Her older sister, who had also danced at Ballet Chelsea, had to drag Kara to come to class for the first few months because she disliked being away from her friends and instructors at her old studio (and having to take class with her sister). But once she warmed up to the environment, Kara met the people she now calls some of her best friends. Something Kara has always loved about dance is the friendships she has made. From making her closest friends at Ballet Chelsea, to building relationships with people from across the country at summer intensives, Kara has made her strongest bonds with people who share the same interest as her - dance. Another aspect of dance that Kara admires is the way she can express herself in a unique and artistic way. Whether it's waltzing across the studio or pirouetting onstage, any space or moment where she is able to dance fills her soul with joy and gratitude. Kara would like to thank all of the wonderful and inspiring faculty at Ballet Chelsea for allowing her the opportunity to metamorphosize as an artist and human being. She would also like to thank her family and friends for their immense support throughout the years. Kara has not yet decided which university she would like to attend next fall, but she plans on pursuing her undergraduate career as a Dance major with a minor in either Kinesiology or Exercise Science. Although Kara will deeply miss her friends and instructors at Ballet Chelsea, she is more than ready to explore this next chapter of her life!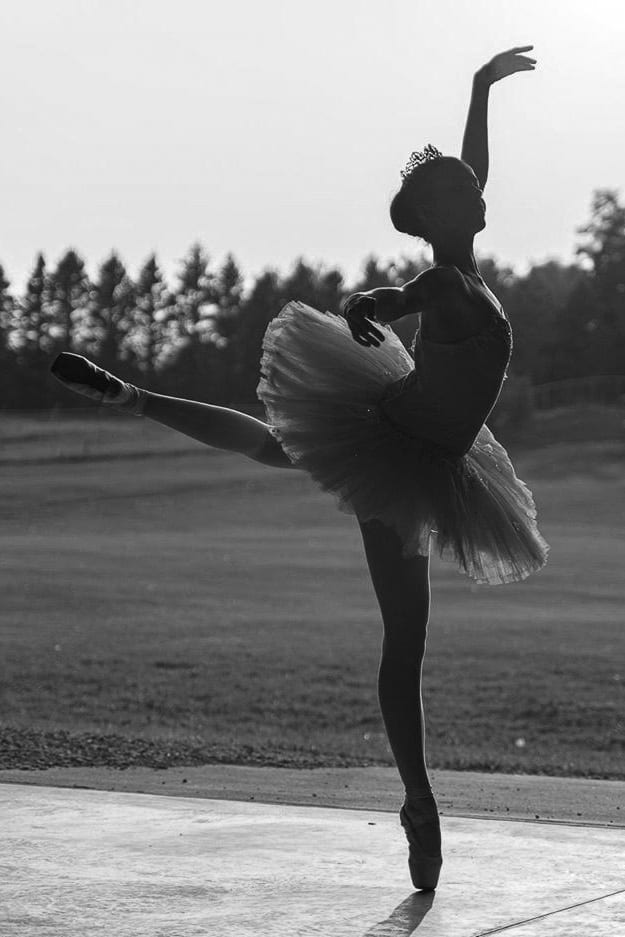 Amity Nelsen
Amity started dancing with Dance Arts of Chelsea when she was three years old. Growing up watching amazing dancers all around her, she aspired to attain their skills one day. Amity has always been focused on ballet, though jazz and contemporary work have been some of her favorites to perform. Dance has shaped who Amity has become, giving her purpose, and teaching her to overcome both physical and mental obstacles. Amity is endlessly grateful for all the relationships she has had with both the staff and her peers at Ballet Chelsea. She has learned and grown with them for her whole life and has made some of the best friends she has ever known.
Performing will always be one of her favorite aspects of dance, but the hurdles of this past year caused Amity to find motivation and excitement through other means. Whether it be noticing the small improvements she makes each day or the pure feeling of waltzing across an empty floor, Amity appreciates every moment she gets to dance. Amity hasn't decided what school she will attend next year, but she hopes to major in psychology and minor in dance. Amity is unsure of how her life will be without Ballet Chelsea, as she has never been without it, but she is excited to see where life takes her next.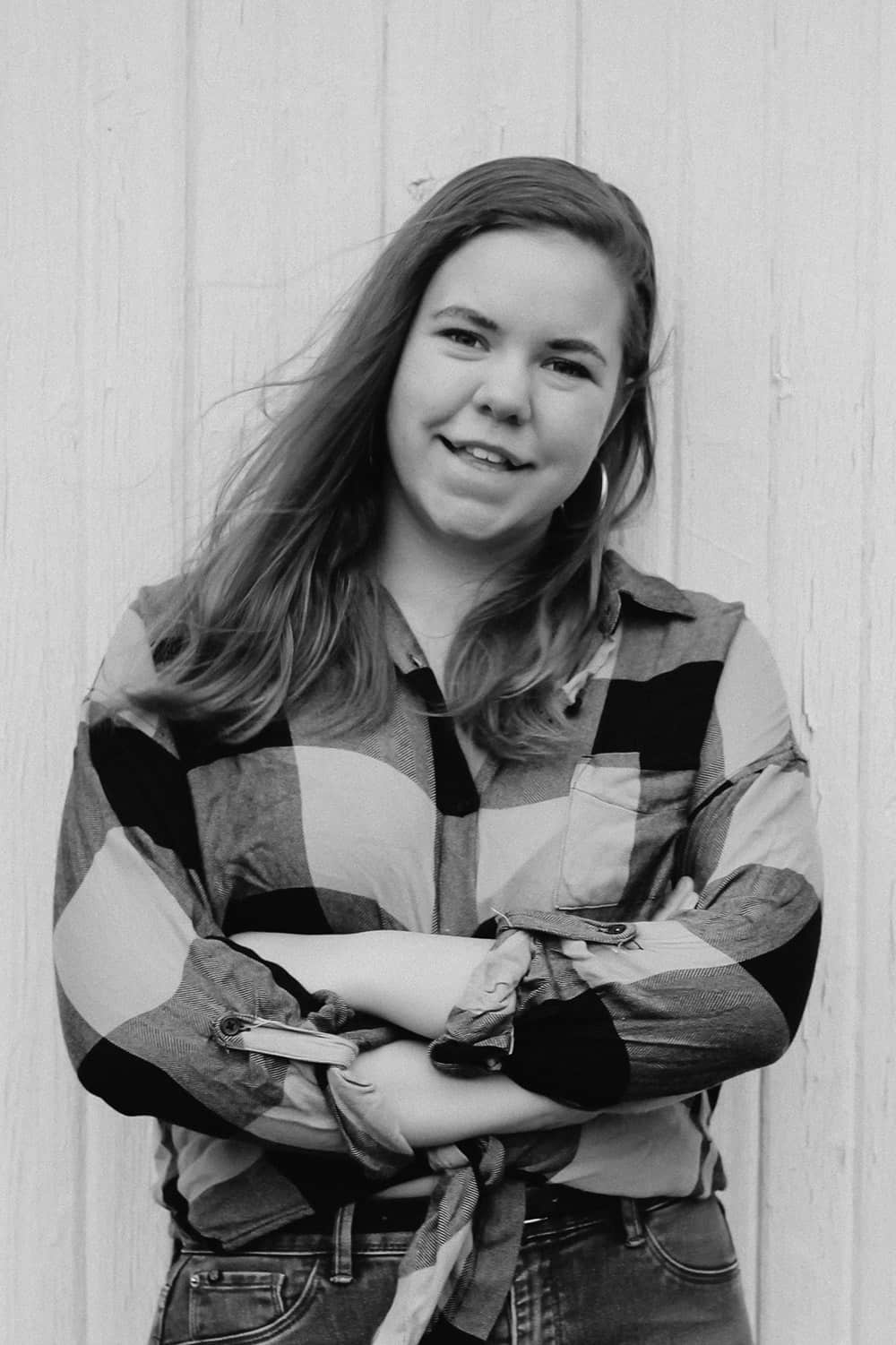 Celeste Sangster
Her entire life Celeste has been in love with the idea of dancing ballet and at the age of twelve her dream came true. After studio hopping for a few years she found Ballet Chelsea at the age of fourteen and has been there ever since. For her dance was not only an extra curricular but an art form, a way of breathing and expressing. Perfecting the movement, studying the technique, and dedicating many many hours to learning choreography has helped Celeste overcome anxiety and insecurities while challenging her mind and body. Not only did Celeste have support and encouragement from the Ballet Chelsea staff, but she had constant motivation from her parents, siblings, and close friends. Celeste is very excited to begin the next chapter of her life and plans to enroll into a Direct-Entry Midwifery Program to eventually become a Certified Professional Midwife. With many thanks to the Ballet Chelsea staff for challenging her to be the best she can be, Celeste prepares to say goodbye to her world of dance and hello to making her next big dream a reality.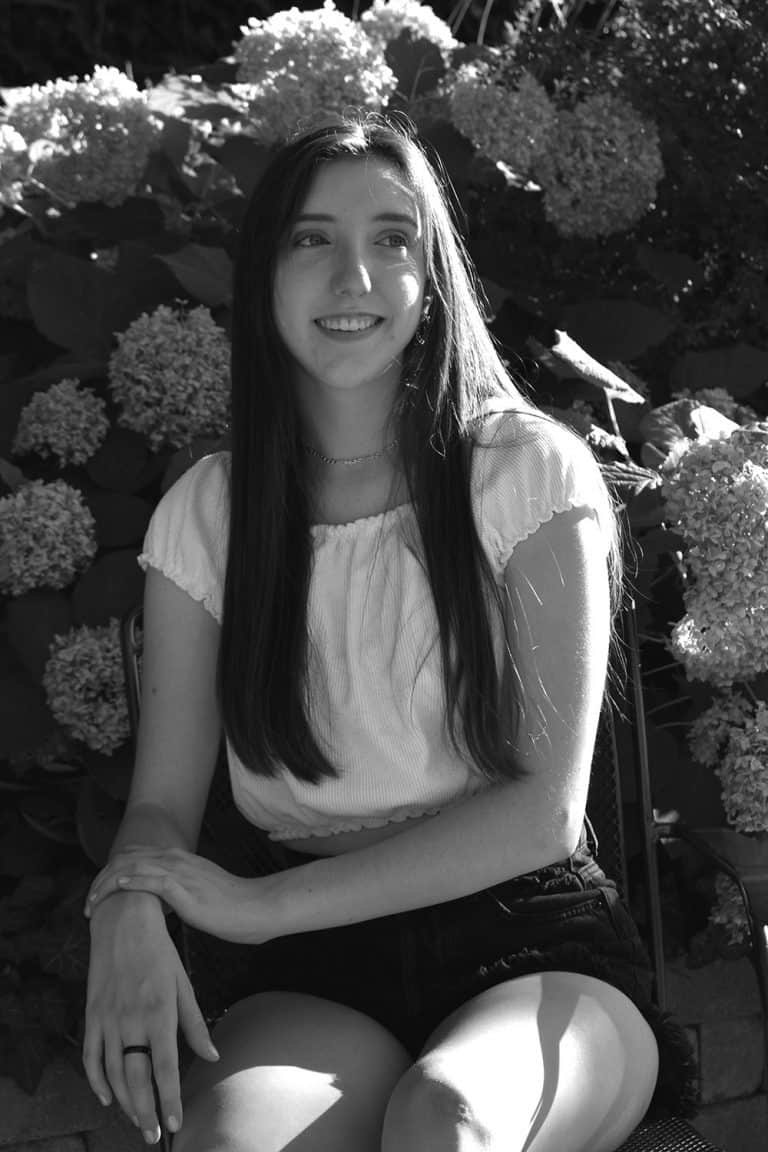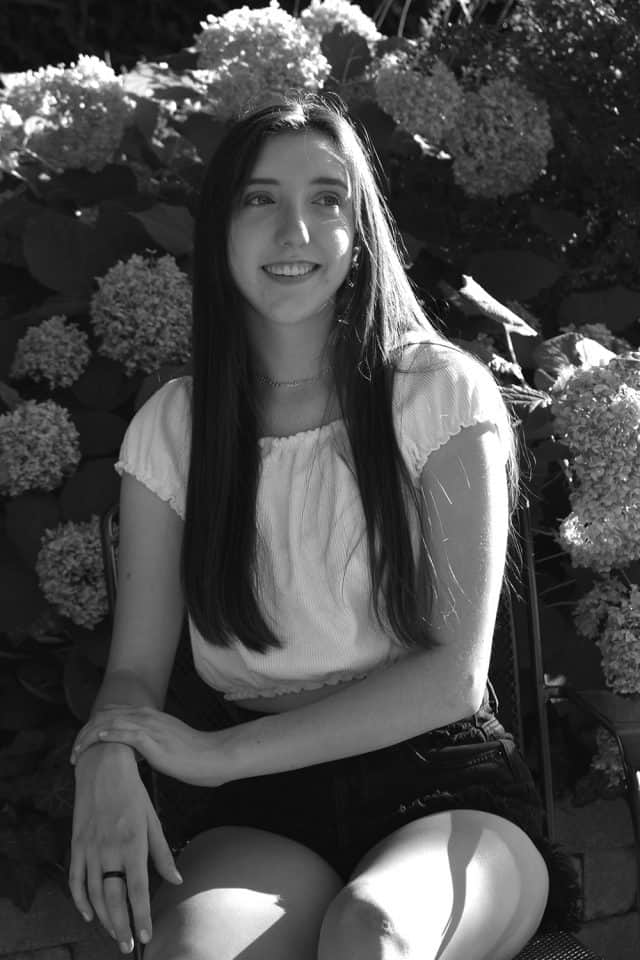 Cate Start
I have been dancing since I was 2 years old. In my 15 year long dance career and I've done ballet, tap, jazz, and contemporary. I'm planning on going to college for computer science, but I could never leave dance behind completely. But before I go, I want to thank all the people that made it possible for me to dance and perform, even though this has been a strange year. Thank you to my parents for enrolling me in dance to begin with and supporting me through it all. Thank you to Wendi and Nancy and Carrie; the wisdom and opportunities you gave me is something I'll forever be grateful for. And last but not least, thank you to the Ballet Chelsea community for welcoming me 7 years ago and providing a place to continue doing what I love. Dance is more than something I do, it's something that lives inside of me. I may be graduating and leaving the studio, but I'll keep dancing for as long as I live.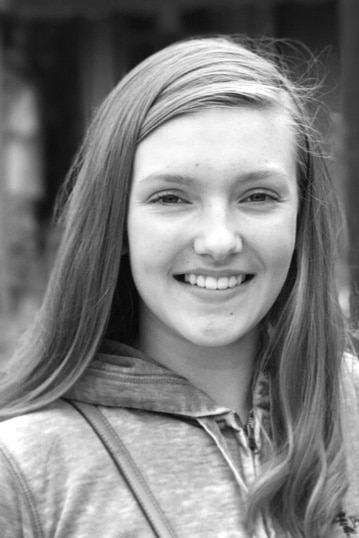 Samantha Stockard
Samantha began dancing when she was five years old and has been waltzing through the studio ever since. To Samantha life is not complete without dance. It is her passion, the way she expresses herself, finding joy in every movement. It's also made her a better student through time management and dedication. This has all been made possible with all the classes, performance opportunities and love from the Ballet Chelsea family. Samantha would like to thank her family who have been her biggest support system with their understanding of the time and devotion that is required to become a dancer. Everything from car rides to costuming and compassion from grandparents, cousins and little sisters is deeply appreciated. She recognizes her teachers for their fidelity in her journey as a dancer. From the excitement of getting her first pointe shoes to helping her return after injury. Her plans after graduation are to double major in kinesiology and dance in college. Her goal is to become a physical therapist for the performing arts.
Our Mission: Ballet Chelsea builds strong individuals through high caliber training and performance excellence while giving back to the community that supports us through arts education and outreach.
With much hard work and through generous community support, Ballet Chelsea has grown into a multifaceted arts organization that provides high caliber dance training, arts education and performance opportunities to students from many mid-Michigan communities. Ballet Chelsea brings cultural enrichment to many through performances, lecture demonstrations and our Adaptive Dance Program. Read More »
All of us at Ballet Chelsea are so grateful
People create magic. Through the last six months, as we've struggled to re-create the "what" and reinvent the "how" of what we do at Ballet Chelsea, we have needed help. Every time we asked for help, people magically appeared. When we needed volunteers to outfit the barn with the floor and barres, many showed up to work and some donated handmade barres. When we put out a call for Christmas trees, we were amazed by the outpouring of trees in all shapes and sizes. When we asked for assistance to turn a barn into a set, or needed leaves cleared from the bricks at Sharon Mills Park, an army of helpers plunged into the tasks with an energy that left me breathless. We didn't even have to ask for a crew to tackle the Fairground set up for the drive-in movie; volunteers sprung into action with creativity and enthusiasm. Our parents, friends, and family members made costumes, hung posters, screened dancers, drew noses on Rats, brought coffee, helped to dismantle the barn on that final day of filming and countless other tasks. We noticed and we are so very grateful for the outpouring of support. So much help, so much time, so much love. When I sat down to put the volunteer list together for the program, I quickly realized that everyone helped; no one held back. We are deeply indebted to our Sponsors; this family community event would not be possible without your help. We are grateful to our Board of Directors, faculty and staff, our families and our community for bringing this truly unusual Nutcracker to life. Ballet Chelsea is lucky, because our community is truly magic. From the bottom of my heart, to all of you, thank you.
‒ Wendi