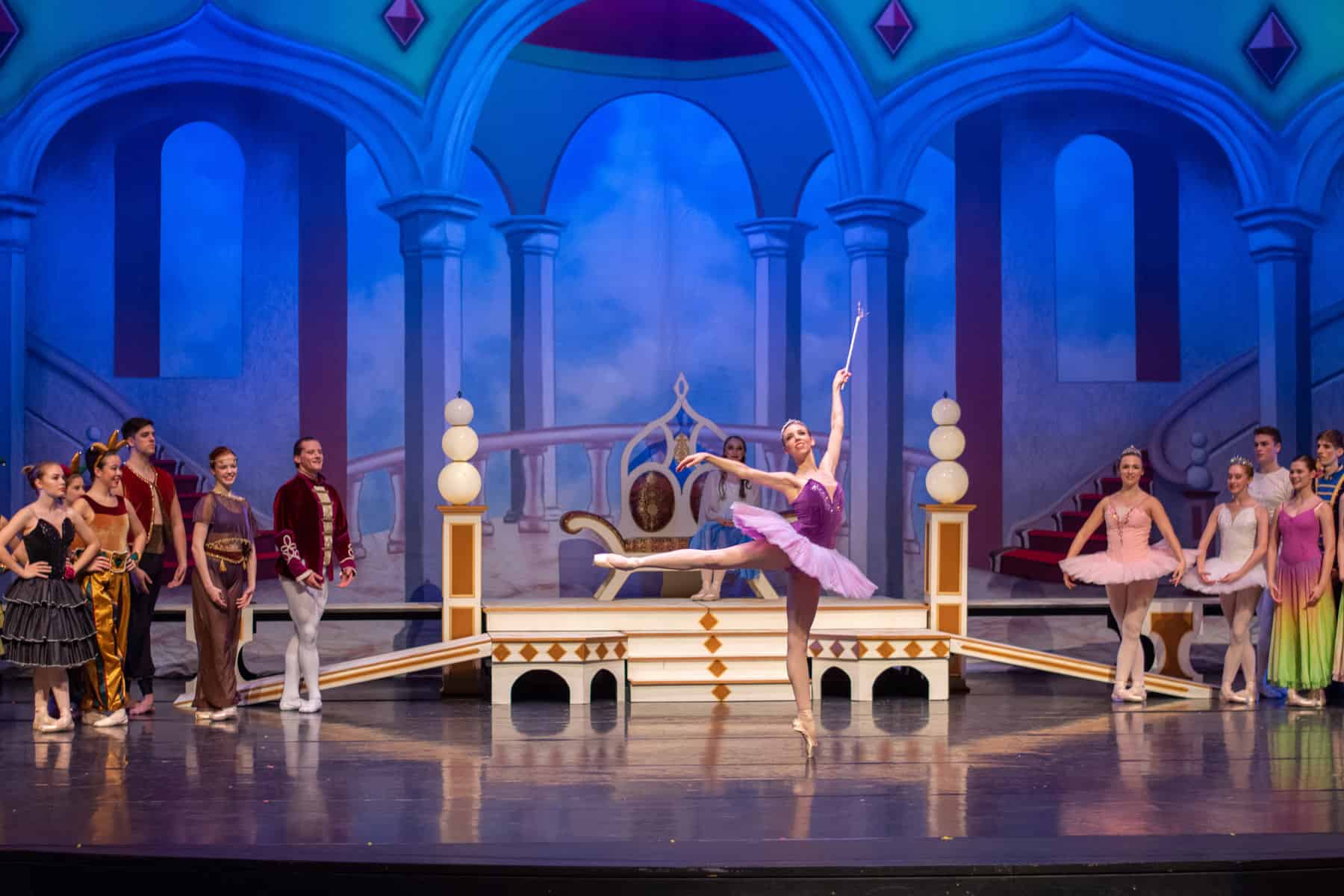 Ballet Chelsea and the Jackson Symphony Orchestra are pleased to join forces once again to present Ballet Chelsea's 22nd annual performance of The Nutcracker on Dec. 7 and 8 at 2 p.m. at Chelsea High School, Dec. 14 at 7:30 p.m. and Dec. 15 at 2 p.m. at Jackson College Potter Center in Jackson, Michigan.
The annual production is a full-length, narrated ballet, choreographed by Ballet Chelsea's Artistic Director Wendi DuBois. The production features the talents of the Jackson Symphony Orchestra and Musical Director, Matthew Aubin. Audiences young and old from all over Southern Michigan return for this family-friendly holiday favorite. Based on the book "The Nutcracker and the Mouse King" by E.T.A. Hoffman and set to music by Tchaikovsky, The Nutcracker tells a magical story of a Christmas Eve long ago.
Join Ballet Chelsea on a magical journey from Christmas Eve festivities at the Stahlbaums' house, complete with godfather Drosselmeier and his charming mechanical dolls, to a fierce midnight battle, and on to the enchanted Kingdom of Sweets. This narrated production combines the beauty of ballet, the excitement of live music and the joy of a classic holiday story with nearly 70 dancers from across Southern Michigan captivating audiences with their energy and artistry.
The Nutcracker Ticket Information
Tickets for The Nutcracker performances are $10-25 for students and $15-30 for adults. Showtimes:
Saturday, December 7 at 2pm - Chelsea, Michigan SOLD OUT
Sunday, December 8 at 2pm - Chelsea, Michigan SOLD OUT
Saturday, December 14 at 7:30pm - Jackson, Michigan AVAILABLE
Sunday, December 15 at 2pm - Jackson, Michigan AVAILABLE
For more information email info@balletchelsea.org or call (734) 475-3070.
The Sugar Plum Tea - The perfect prelude to The Nutcracker!
Join us for The Sugar Plum Tea prior to one of the Chelsea matinee performances. This special event for families features fancy deserts and dancers mingling in costume. Dress for the occasion and don't forget your camera!
Tickets for the Sugar Plum Team are $15 for children and $20 for adults. Event times:
Saturday, December 7 at 12:30 PM - Chelsea, Michigan SOLD OUT
Sunday, December 8 at 12:30 PM - Chelsea, Michigan SOLD OUT
About Ballet Chelsea
Ballet Chelsea is a 501(c) (3) non-profit organization that provides professional-level dance training to dance students through performance opportunities, enrichment activities, master classes, summer intensives, and pre-professional studies.
Ballet Chelsea was formed in 1995 to provide dance training and performance opportunities to young dancers in Chelsea, MI. Ballet Chelsea's company has grown to nearly 70 male and female artists from Ann Arbor, Chelsea, Dexter, Grass Lake, Jackson, Manchester, Stockbridge, and Ypsilanti. Artists have a myriad of performance opportunities, including full-length ballets, an annual benefit concert, and community outreach activities at local schools, hospitals, senior centers, and libraries.