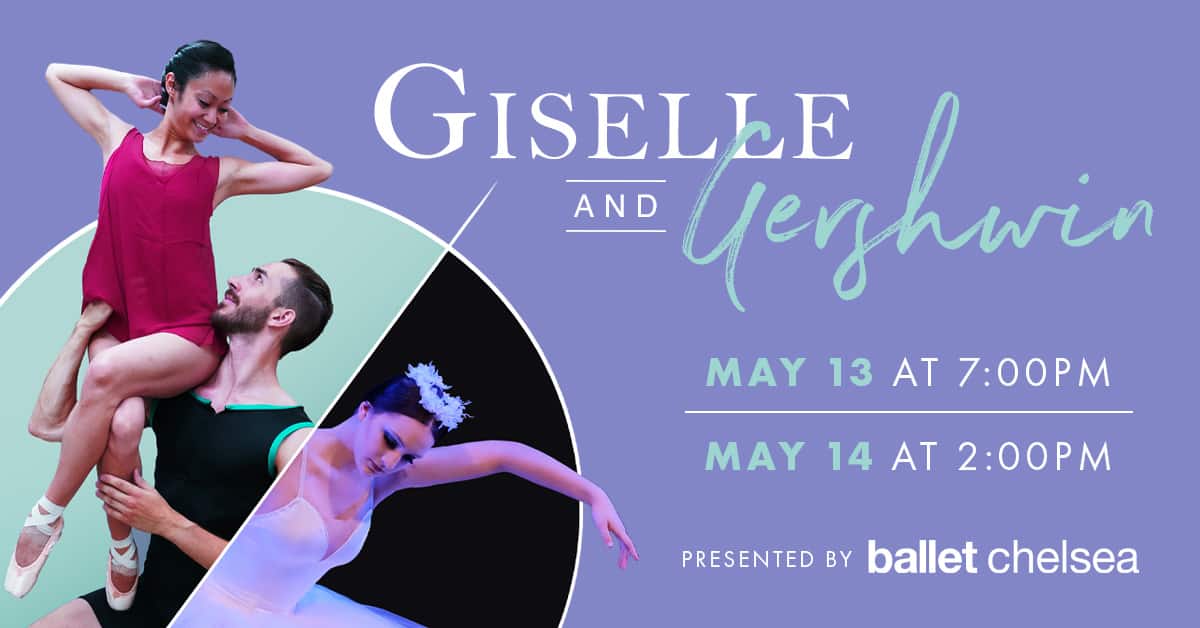 On May 13th and 14th Ballet Chelsea will present Giselle & Gershwin, a stunning production directed by Assistant Artistic Director, Natalie Krienke, supported by retiring Artistic Director, Wendi DuBois. Combining the best of classical and contemporary ballet, this program will be performed at the Dexter High School and promises to be an unforgettable experience for audiences of all ages.
This captivating production will feature Act II Giselle, performed by the talented Ballet Chelsea dancers, transporting the audience into the heart-wrenching tale of love and betrayal.. Through the dancers' exquisite movements, the audience will witness the story of Giselle and her journey to forgive her lover and save him, and herself, from the wrath of the Wilis.
In addition to Act II Giselle, the production will also celebrate George Gershwin's musical legacy with dynamic and original choreography by Wendi DuBois. Ballet Chelsea dancers will bring Gershwin's timeless music to life with their vibrant movement to create a mesmerizing visual and auditory experience.
"I am thrilled to present Giselle & Gershwin, a production that combines the best of classical and contemporary ballet," said Natalie Krienke. "Gershwin's music brings out an exuberant, fun loving quality in our dancers that stretches their artistry in new ways, and we are excited to share this dynamic performance with you," added Wendi DuBois. 
Join Ballet Chelsea for an evening of exquisite ballet, beautiful music, and unforgettable performances. Surrender your heart to the magic of Giselle & Gershwin.
Giselle & Gershwin will be performed on May 13th at 7pm and May 14th at 2pm, at Potter Center in Jackson, MI. Tickets are on sale at balletchelsea.org/events/upcoming.