Ballet Chelsea's second 6-week curriculum will run from October 26 – December 12. Ballet Chelsea is committed to the health and safety of our families and staff and want every parent and dancer to feel confident in their class choices this fall. For this reason, Ballet Chelsea is offering a variety of program options for families to choose from, including online classes, in person classes, or a combination of the two. All online instruction will be held over Zoom, while in person classes will be offered in our studios.
This session includes classes for all ages and ability levels and includes tap, hip-hop, jazz, condition, ballet (for all ages!), point and character! Our newest class, Pre-Ballet with Mom offers you the opportunity to come into the studio with your kiddo in a class designed to build your child's esteemed and confidence through self-discovery and all while enhancing flexibility, and improving balance and coordination! Classes are for children ages 3-5 and run Tuesday 10:30-11am with Jean Delwiche and 5:15-6pm with Kaitlynn Schuster.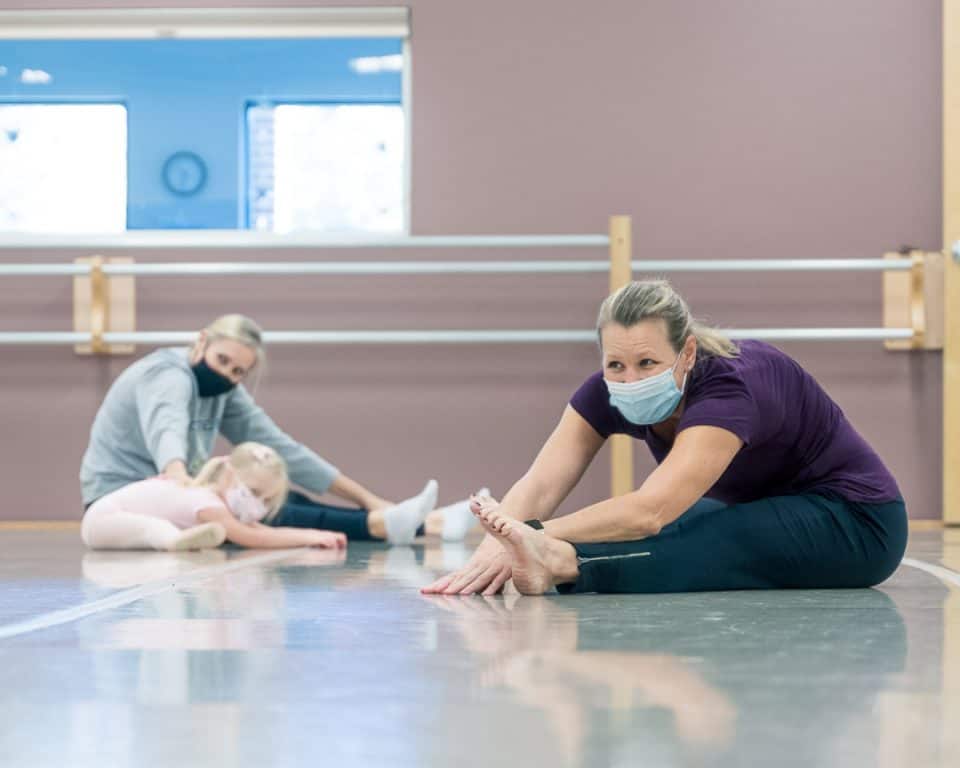 Ballet Chelsea will begin classes Monday October 26th. Registration is currently open and will close on Friday, October 23rd. Be sure to review the schedule on our website for up-to-date class offerings, paying particular attention to if the class is virtual or in-person. Classes marked Studio A, B or C will be held at the Ballet Chelsea studios, while classes marked "Zoom" will be held virtually via Zoom.
Additional information about registration, class placement and more can be found here.
Currently, we are unable to announce plans for the rest of our 2020/21 instructional programming. All decisions will be made in accordance with state and local guidelines.
Ballet Chelsea is committed to the safety and well-being of our families, dancers, and staff whose safety and the well-being remain our highest priority. Ballet Chelsea will continue to follow strict social distancing and safety protocols during all in-person instruction. Further details can be found here.
If you have any additional questions please email [email protected].