Registration is now open for a 3-week mini program at the end of our 4th instructional programming session. Classes will run from April 4-April 24 with the week of April 26-May 1 reserved for make-ups where needed. Make-up classes are run if a class needs to be cancelled for any reason. If you student must miss class you will have to schedule a make up by emailing [email protected] Students will be welcome into other classes of a similar level for a make-up as long as space permits.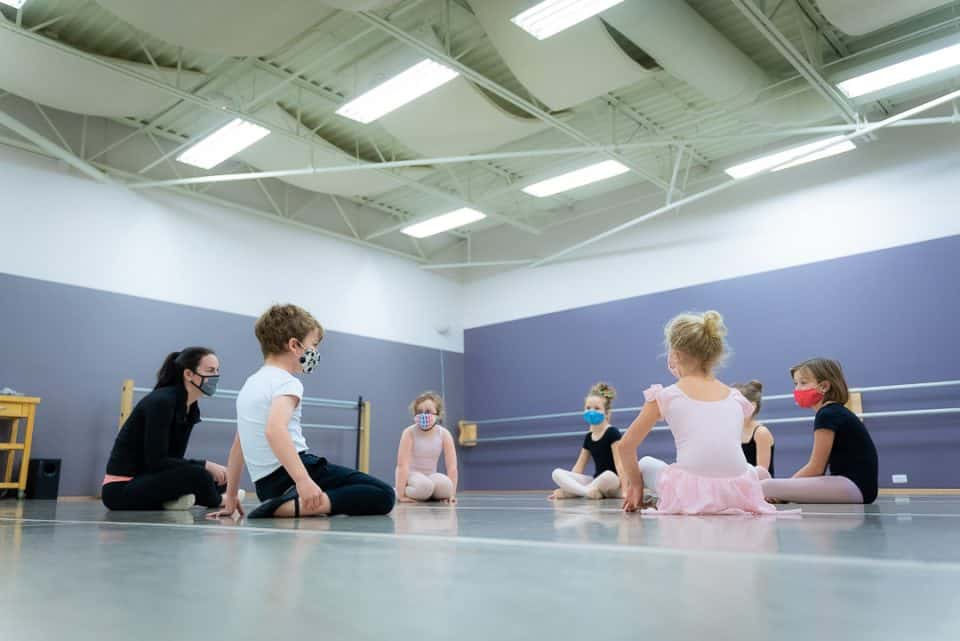 The session 4 3-week mini program is offering a variety of ballet classes as well as a tap class. All of these classes will encourage your aspiring dancer to use their imagination and creativity to explore the fundamentals of dance! For a complete schedule click here, available 3-week mini program classes are highlighted in yellow.
Pre Ballet: Friday 4:30 – 5:15pm, Studio C

This class is the perfect introduction to ballet basics for dancers ages 3-5! Using techniques designed for young imaginative minds and bodies, students work on body alignment and posture as well as the development of self-expression through creative movement. 
Tap 1-3: Friday 6:30 – 7:30pm, Studio B

This class introduces kids age 7-9 to the basic sequencing and preparatory steps of Tap! Dancers are encouraged to use their imaginations while exploring new sounds and rhythms!
First Barre: Saturday 9:00-9:45am, Studio B

Prepare your young dancer age 6-7 for a lifelong love of ballet with this age-appropriate introduction ballet technique. Dancers will focus on establishing basic ballet technique and positions while advancing to more complex sequences of movements. Imagination and creativity continue to play an important role in class.
Ballet 3: Saturday 1:45-3:30pm, Studio B

This class is designed for the student who has already established a working foundation of ballet technique. Along with continued barre, center, and across the floor practice, this class introduces students to a variety of repertoire to enhance performance skills.
Please visit our studio class page for more information on what to expect at the studio. For your convenience we have created a covid-19 resource page that explains all our policies in detail. If you would like to register your dancer for class visit our registration page for detailed instructions!
Questions? Email [email protected]!
We hope to see you in class!