Ballet Chelsea is grateful, joyous, inspired, and humbled by the kindness and generosity of our community this past year, and every year. We would like to extend our most heartfelt thanks for your support and belief in the mission of Ballet Chelsea.
As we begin the New Year, we celebrate you – and the many people around the world who continue to explore their love of dance and the arts, despite the challenges posed by the pandemic. We will continue to do our part to keep people dancing, to offer the gift of performance to our audiences, and to support those in our community and beyond who continue to dance for the love of movement. We hope you find joy and inspiration through the months ahead.
---
A Huge, Heartfelt Thank You.
Ballet Chelsea could not have stayed viable or present a re-imagined Nutcracker to our community with out the support of our generous individual and corporate donors. Your donations have ensured a future for Ballet Chelsea that inspires creativity, imagination, dedication, and the pursuit of excellence. For a full list of our corporate donors please visit our website.
---
In 2020 Ballet Chelsea …
… quickly adapted to the reality and challenges of COVID-19 by creating an online FB group for all our students to continue their dance education in a myriad of ways. Ballet Chelsea continued to work diligently to create a fall / winter instructional curriculum that maintained our commitment to high caliber dance instruction while also remaining flexible to ever changing circumstances due to COVID-19. This included outfitting a barn at the Chelsea Fairgrounds with barres and marley to provide open-air classes to our students while we were unable to use our studio space!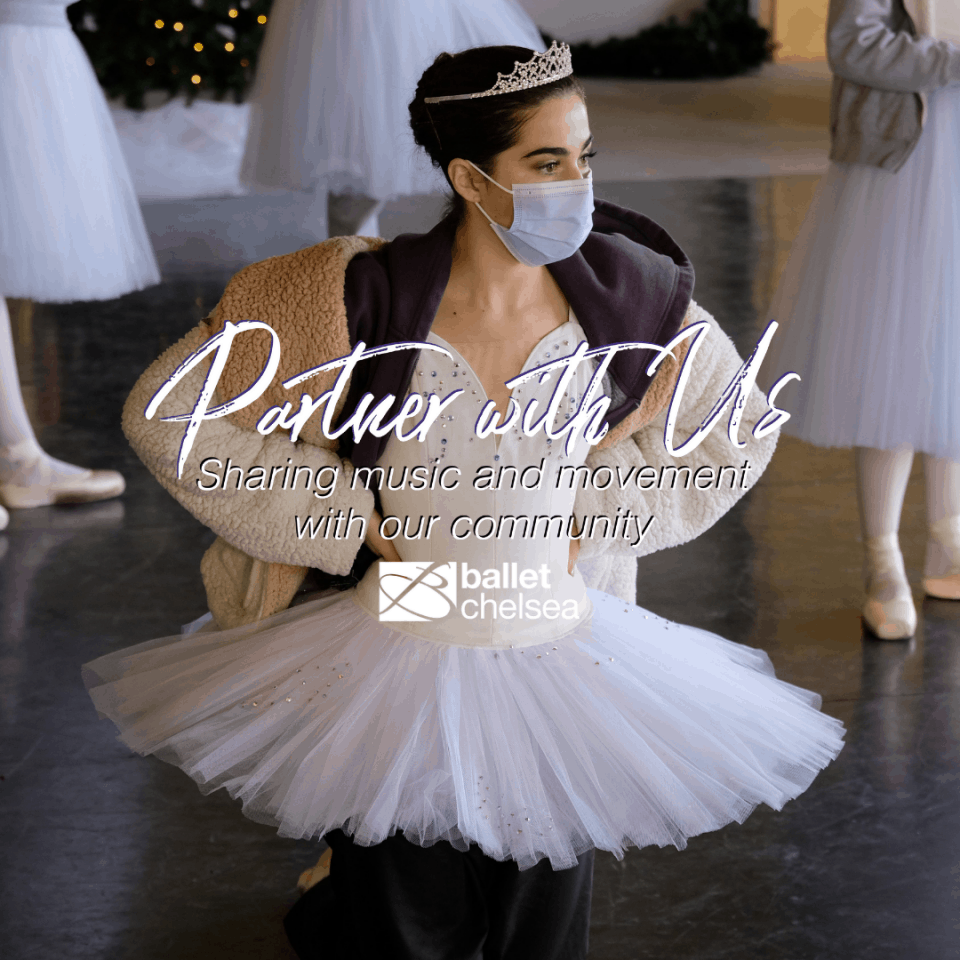 Our studio members participated in a Peer To Peer fundraising campaign, raising over $20,000, which accounted for 85% of the entire campaign. Their belief, commitment, and passion are representative of the core spirit of Ballet Chelsea. In total we raised $32,000, exceeding our goal, which we desperately needed to keep our doors open! Every dollar will help sustain our organization and support new initiatives through this prolonged crisis and into 2021.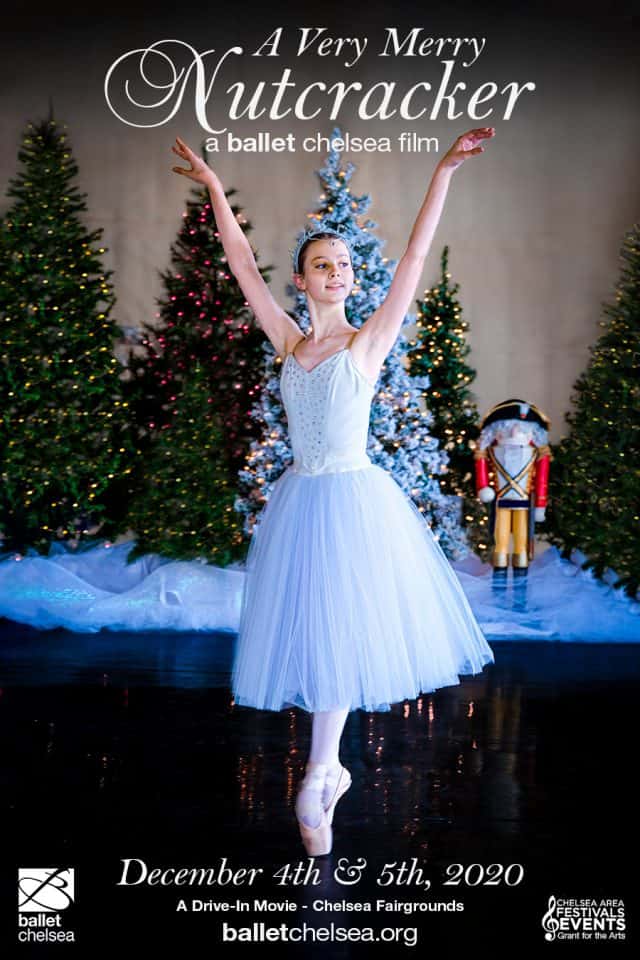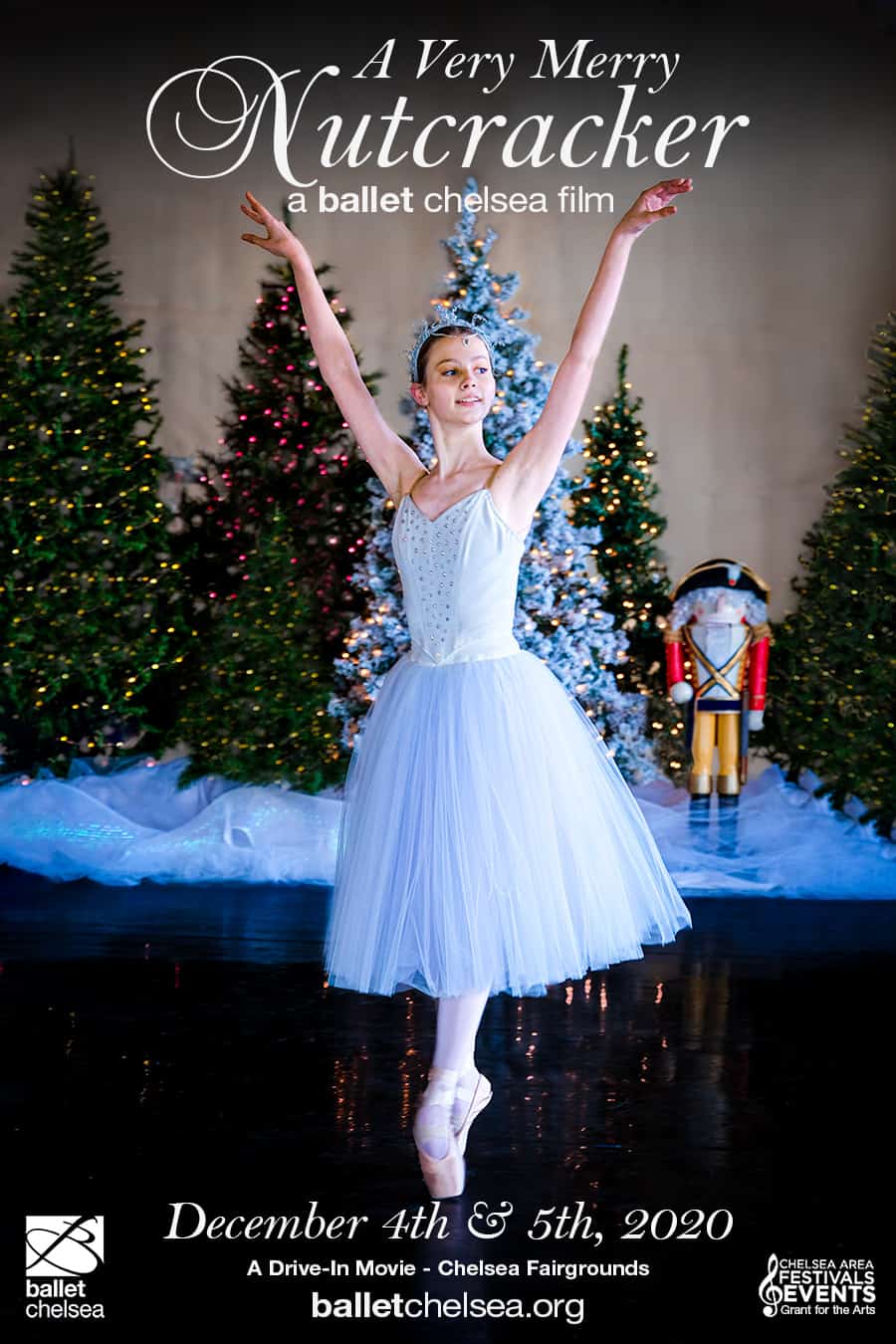 A Very Merry Nutcracker, a Ballet Chelsea film, was the result of Ballet Chelsea's creativity and initiative during 2020. Not your "normal" Nutcracker, Ballet Chelsea invited the viewer, through the lens, to join Marie & Fritz on their journey, not to the conventional Candy Palace, but rather to a beautiful, enchanted garden. A Very Merry Nutcracker would not have been possible without the generosity and commitment of our community, volunteers, staff, and dancers who spent hours to bring this film to life! Since showing as a drive-in movie at the Chelsea Fairgrounds, Ballet Chelsea has been able to send it to senior centers in our community.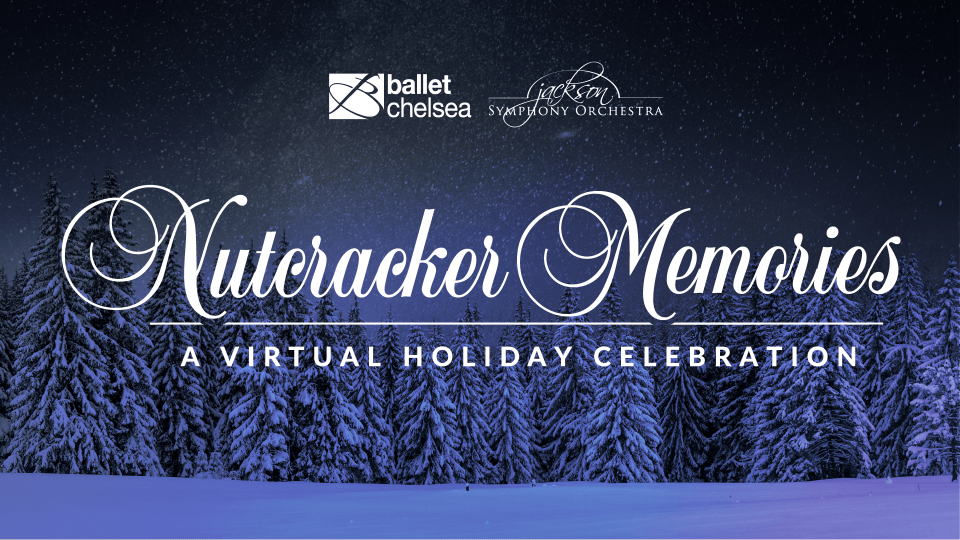 Ballet Chelsea partnered with the Jackson Symphony Orchestra to bring you Nutcracker Memories, a look back at past Nutcracker performances for the 2020 holiday season. Check out the selections on our Facebook page!
---
2021: What's Next?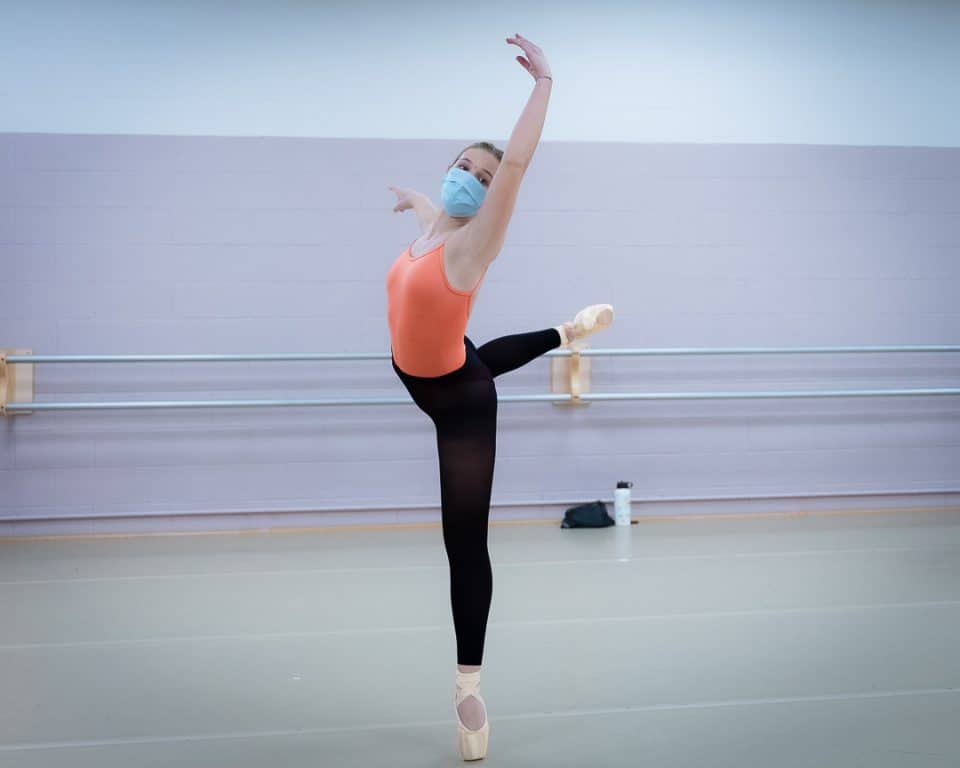 Ballet Chelsea is excited to announce that we are welcoming 2021 by beginning work on several new performance projects! We are excited to present a filmed collaborative with Chelsea Chamber Players in early Spring as well as a new, fresh rendition of Sleeping Beauty which will be premiered in late Spring.
More details on these projects will be announced in the coming months!
---
" Working on artistic projects during a global pandemic has led us to dig deeper, finding new and creative ways of working. Just as we never thought we would list a "barn" as a location for dance classes, we never imagined that we would be staging and filming a Nutcracker production that uses natural beauty as a backdrop for movement and music. We are grateful and excited for every opportunity to bring the joy of performance to our communities. "

Wendi DuBois, Ballet Chelsea Artistic Director