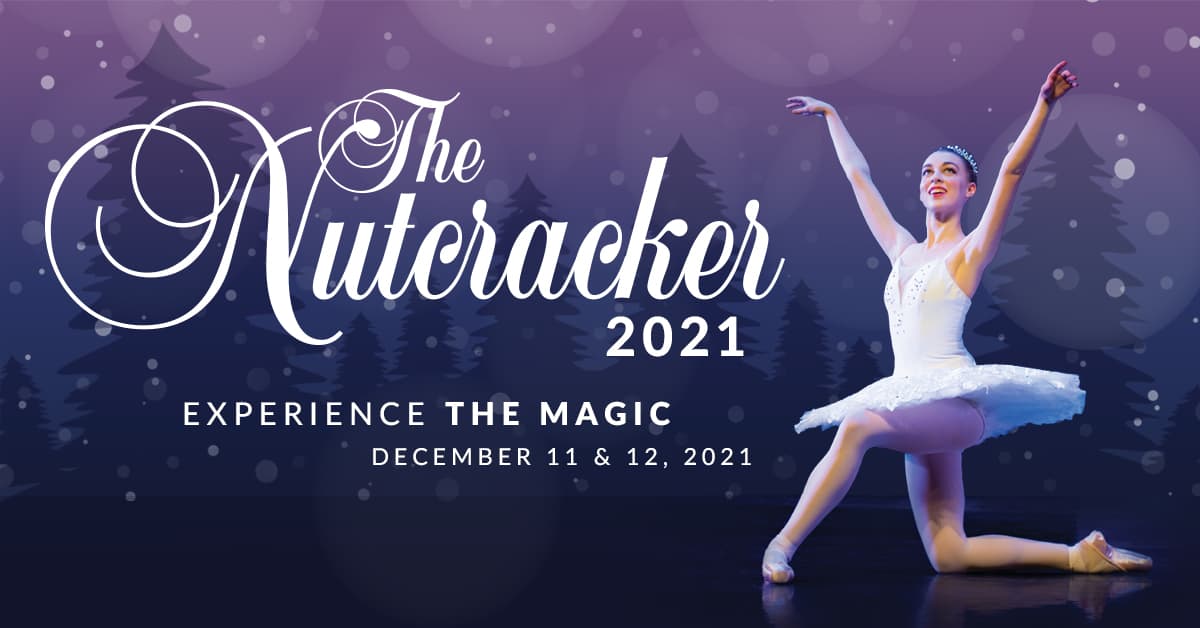 THE NUTCRACKER

December 11 & 12 | The George E. Potter Center
Join Ballet Chelsea and the Jackson Symphony Orchestra for the magic and wonder of The Nutcracker, with sparkling choreography, awe-inspiring sets and costumes, and Tchaikovsky's beloved score. When Marie receives a nutcracker at her families holiday party, her dreams take her on a grand adventure. Follow Marie and her Nutcracker Prince to the wondrous Land of Sweets, where a fantastic cast of characters awaits. Meet the Snow Queen and King, Sugar Plum Fairy and Cavalier, mischievous mice. This is a spectacular holiday event for the entire family!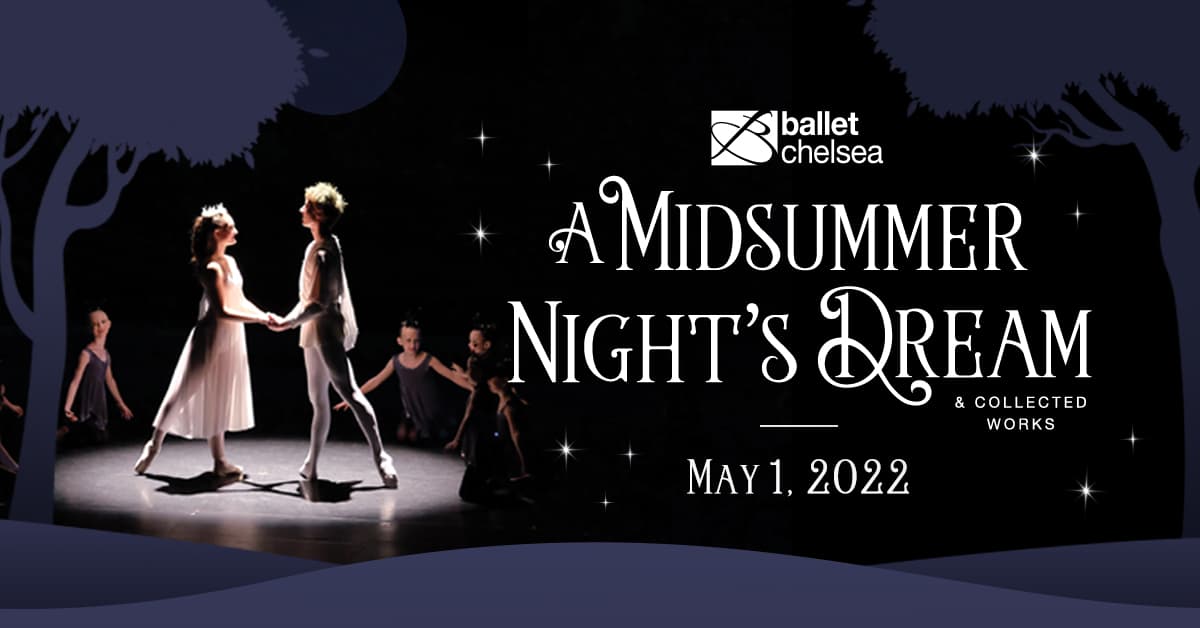 A MIDSUMMER NIGHT'S DREAM & COLLECTED WORKS

May 1, 2pm | The George E. Potter Center
Join Ballet Chelsea for A Midsummer Night's Dream & Collected Works. Beginning with A Midsummer Night's Dream. where love is in the air and comedy is afoot in the enchanted forest, and closing with a collection of works by Artistic Director Wendi DuBois, Artistic Faculty Aja Brandmeier, Alumni Michael Erikson and Hannah Klinkman, and Guest Choreographer Peter Sparling, Ballet Chelsea's spring show is sure to delight.
CURRENT COVID-19 VENUE GUIDELINES
The health and safety of our patrons, artists, and staff remain Ballet Chelsea's top priority.
Our protocols are dictated by Jackson's Potter Center. The college is planning to implement "facial coverings recommended" on April 25, unless medical or safety needs warrant that they remain required.
When you arrive
All visitors will be given a health screening and temperature check.
Facial coverings are required at all times in the building.
The Potter Center HVAC system has been tested and air purification systems will be running.
Electrostatic misters are used inside the theatre before and after each performance.
Hand sanitizing stations located throughout the facility for patron use.
Enhanced cleaning and sanitizing of hard surfaces will be conducted prior to, during, and following all events.
Patron movement may be limited once in the theater.
If you arrive after the performance has begun, you may be seated to the back of the theatre in available seats.
Physical distancing encouraged in common areas and lobbies.
Restrooms
Restrooms will feature all touchless appliances, including toilets, sinks, and paper towel dispensers.
Merchandise & Concessions
All concession items will come pre-packaged to ensure sanitation.
Availability of merchandise is up to the discretion of the artist.
Ballet Chelsea, along with our venue partners, will continue to monitor the rate of Covid-19 transmission  and assess and adjust accordingly. Additional Covid 19-related health protocols and requirements may be in effect at the time of future events. Ballet Chelsea will communicate any changes via email prior to all affected performance.
Amy Fracker comes to Ballet Chelsea with over 30 years of nonprofit leadership experience, with in-depth experiences in nonprofit administration, fundraising, organizational change and program development. Amy has supported the arts at a variety of organizations including Riverside Art Center, Ella Sharp Museum, The Henry Ford, and the Jackson School of the Arts where she … Read more
Stay In Touch! Join Our Mailing List!