2020-2021 Digital Season

Thank you for joining Ballet Chelsea for our 2020-2021 Season, please know that BC remains 100% committed to undertaking any and all measures to keep our artists, staff, and audiences safe, and as we move towards in-person productions we will be operating under the advisement of the most up-to-date state guidelines.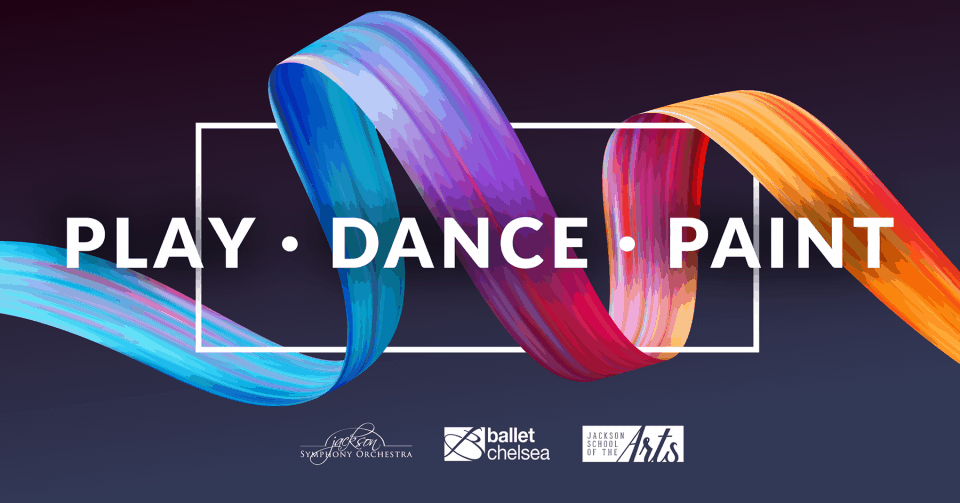 A virtual collaboration to celebrate the arts!
Ballet Chelsea has partnered with the Jackson Symphony Orchestra and the Jackson School of the Arts to showcase the creativity of our communities. Join us for a virtual collaboration to celebrate the arts and enjoy a visually stimulating and musically brilliant performance including works like Winter from Vivaldi's Four Seasons and music by Beethoven, Grieg, Prokofiev, and more!
Date of Event: Friday April 23 @ 8pm
What: A virtual collaboration
Run Time: Around 60 minutes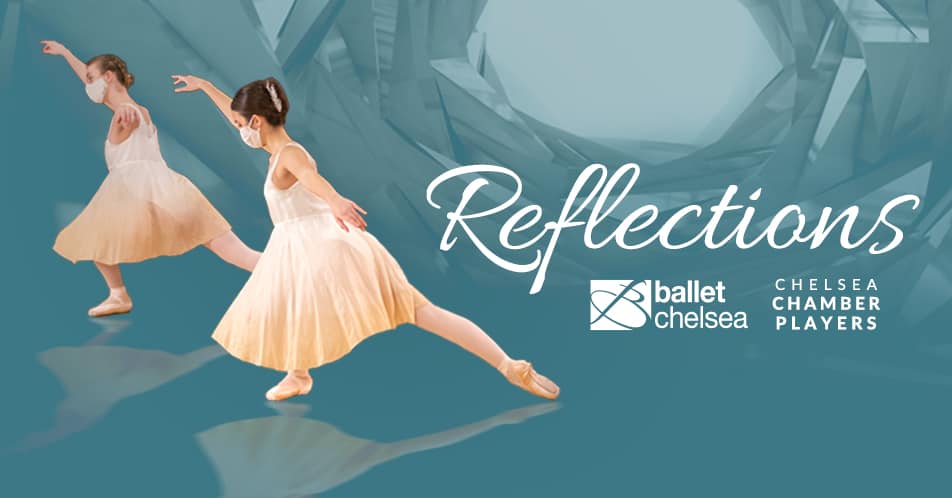 A celebration of our communities through the arts!
Join Ballet Chelsea and the Chelsea Chamber Players for Reflections, a collaborative project in celebration of the art that binds our communities together! Together, our goal has, and continues to be, to give back to the generous communities that support our endeavors through art - an avenue of joy for so many! The past year has emphasized the importance of communication, support, and sharing with others in the pursuit of emotional and physical well being. As we move forward, finding new ways to produce art, we celebrate the resiliency and innovation of our communities.
With this collaboration, Ballet Chelsea honors and supports Ballet Chelsea alum, Lauren (Mitchell) Wolffis. A nurse, wife, daughter, and friend, Lauren was recently diagnosed with cancer. Faced with many consequential decisions and career pauses that have been necessitated by medical treatment, Lauren's community has gathered to support her in whatever ways are needed.
Date of Event: Saturday May 1 @ 8pm
What: A virtual collaboration
Run Time: Around 60 minutes
Ballet Chelsea is thrilled to be offering in-studio classes for their 2021 summer program. The summer dance programs provide a tremendous experience and opportunity to explore movements of all kinds while honing dance techniques. Their unique programs allow dancers to immerse themselves in a professional training environment using creativity and imagination to develop and enhance … Read more
Stay In Touch! Join Our Mailing List!