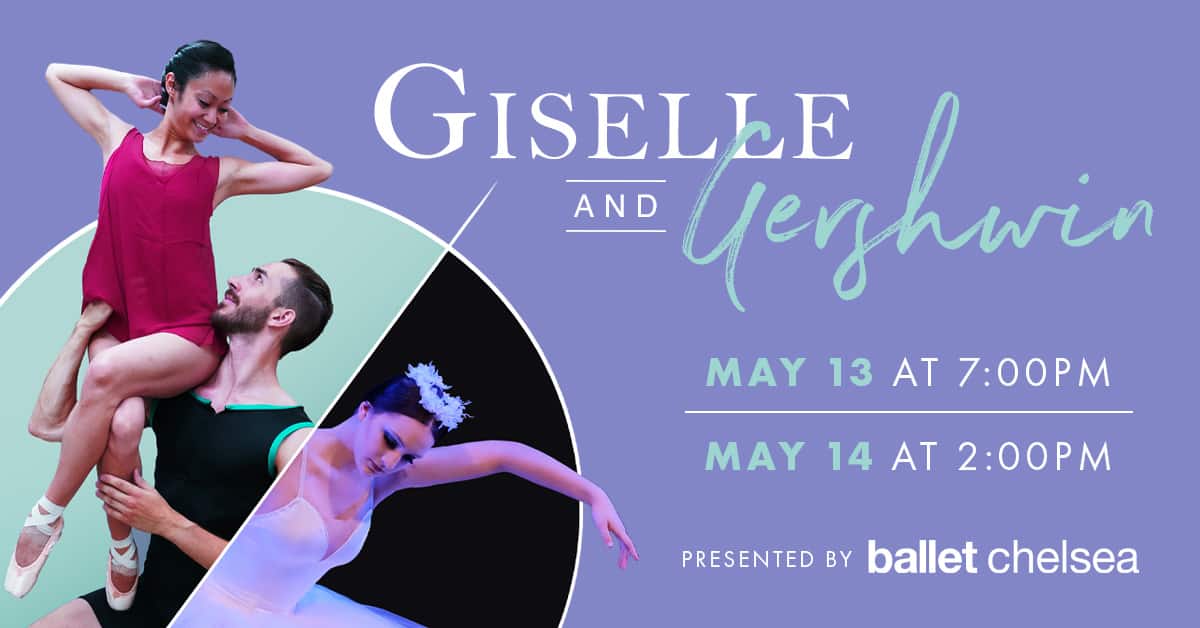 GISELLE & GERSHWIN

May 13 & 14 | Dexter High School
Up next for Ballet Chelsea is Gershwin & Giselle. The program has something for everyone, combining the best of classical and contemporary ballet. You are invited to surrender your heart as Ballet Chelsea dancers perform Act II Giselle, and celebrate George Gershwin's musical legacy, as dancers bring his music to life through dynamic and original choreography by Wendi DuBois. Shows will be May 13th at 7pm and May 14th at 2pm, at Dexter High School.
Tickets on sale in April.
Ballet Chelsea's Production of The Nutcracker was holiday enchantment at its best! This annual production, held at the George E. Potter Center in Jackson, Michigan, brought in near sold out houses for the four performances. The Nutcracker dazzled with gorgeous scenery, beautifully designed costumes, and the colorful characters we all adore. Eighty-three company dancers, and … Read more
Stay In Touch! Join Our Mailing List!