Information about purchasing tickets for Ballet Chelsea's upcoming company performances is below. For more information, please contact us at info@balletchelsea.org.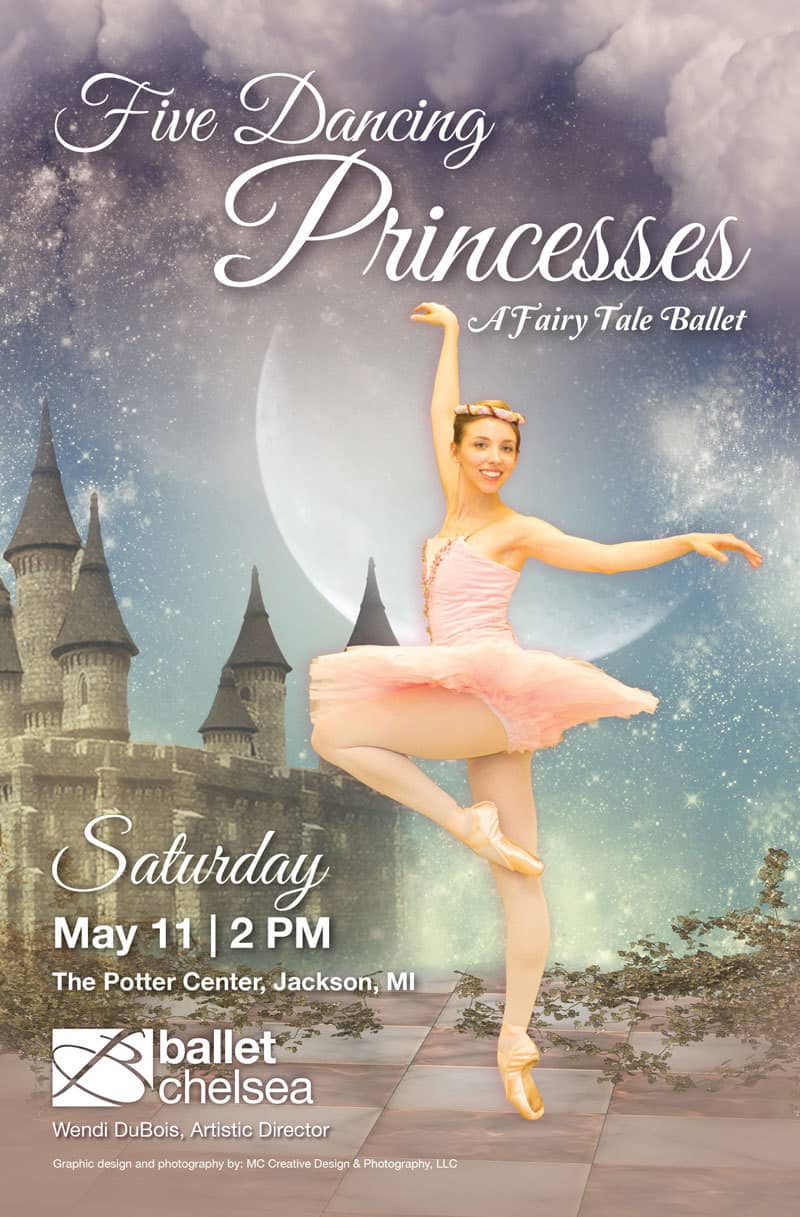 Ballet Chelsea presents: Five Dancing Princesses
Ballet Chelsea is pleased to present "Five Dancing Princesses" at The Potter Center in Jackson, Michigan. This original full-length ballet by Artistic Director Wendi DuBois and set to music by Wolfgang Amadeus Mozart.
DATE: May 11, 2019 at 2pm
LOCATION: The Potter Center in Jackson, MI
[Visit the Potter Center website for location & directions]
Ballet Chelsea is pleased to be making guest appearances at the following upcoming symphony performances:
Back to Back Concert | February 8, 7:30pm @ Chelsea High School (Chelsea, MI)
Ballet Chelsea dancers will make a special appearance with the Jackson Symphony Orchestra at Chelsea High School Orchestra's Annual Back to Back Concert. BUY TICKETS
West Side Story | February 9, 7:30pm @ Potter Center (Jackson, MI)
The Jackson Symphony Orchestra presents the music of the West Side Story in this exploration of Leonard Bernstein's influence on music. Ballet Chelsea dancers will be perform in "On the Town: Three Dance Episodes"  BUY TICKETS