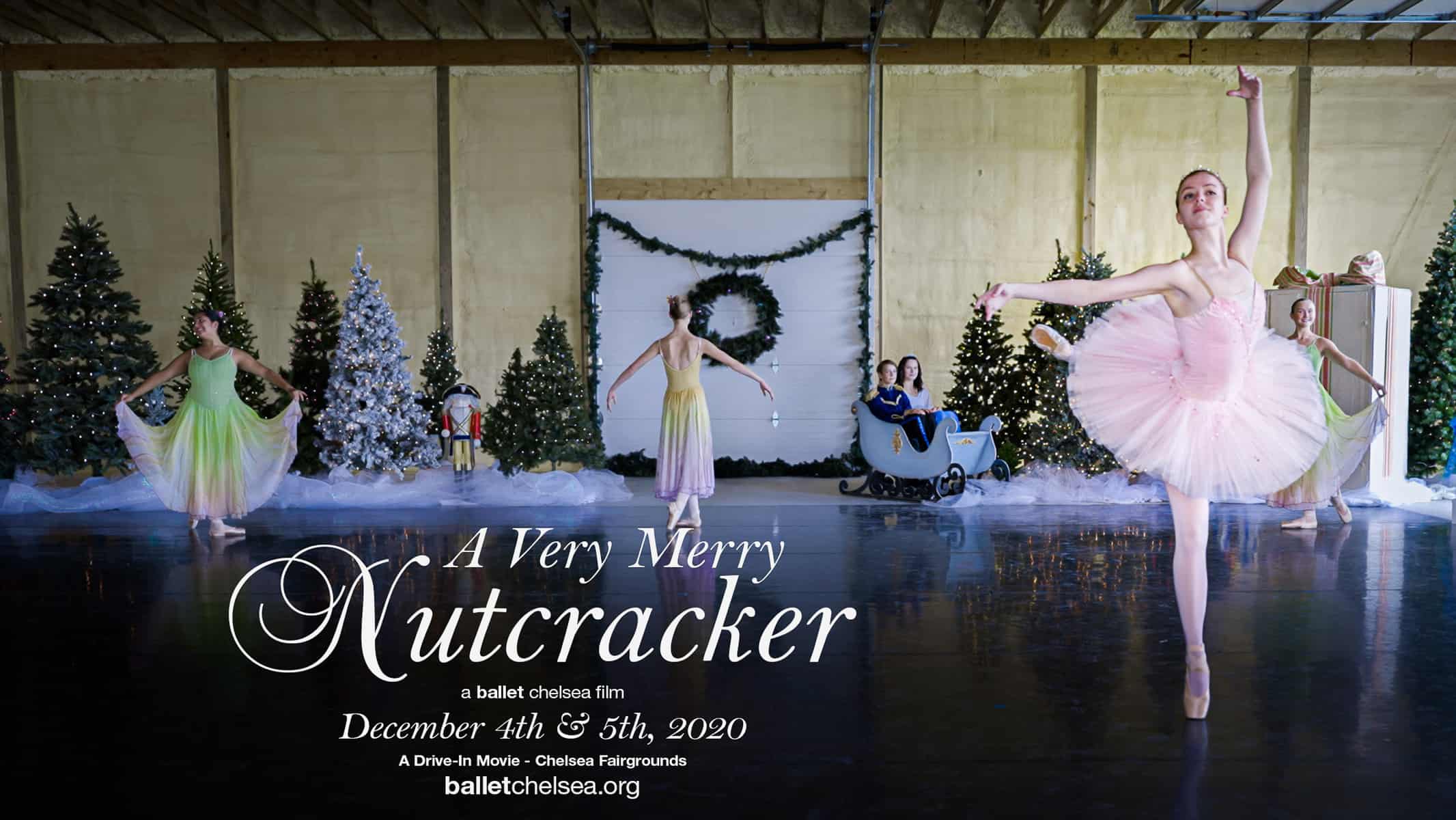 "Working on artistic projects during a global pandemic has led
us to dig deeper, finding new and creative ways of working. Just as we never thought we would
list a "barn" as a location for dance classes, we never imagined that we would be staging and
filming a Nutcracker production that uses natural beauty as a backdrop for movement and music.
We are grateful and excited for every opportunity to bring the joy of performance to our
communities."

Wendi DuBois, Ballet Chelsea Artistic Director
A Very Merry Nutcracker is a feature-length film, produced by Ballet Chelsea in September and October. Audiences will have a chance to see the film at a Drive-in movie event on December 4th, 5th & 6th at 7pm at the Chelsea Fairgrounds. The event price is $30/car. Don't miss this opportunity to experience the magic of this holiday tradition in a whole new way!
Yes! You can view our 2020 digital program here!
Parking will be handled on a first come basis. You will not be allowed to pick your parking location.
Yes! Please have your ticket / email available digitally or printed to show for admission into the fairgounds.
If the event is postponed due to weather you will receive an email notification and a rescheduled date. Information will also be available on our website balletchelsea.org or Facebook @balletchelsea.
The sound for the film will be provided through the FM radio in your personal vehicle!
Due to COVID-19 restrictions we will not be selling food or drink at the event, but you can bring your own snacks!!
Of course! Restrooms will be available, however we ask that if you leave your car for any reason you wear a mask and practice social distancing.
Michigan's COVID-19 guidelines can be found here.
Stay In Touch! Join Our Mailing List!