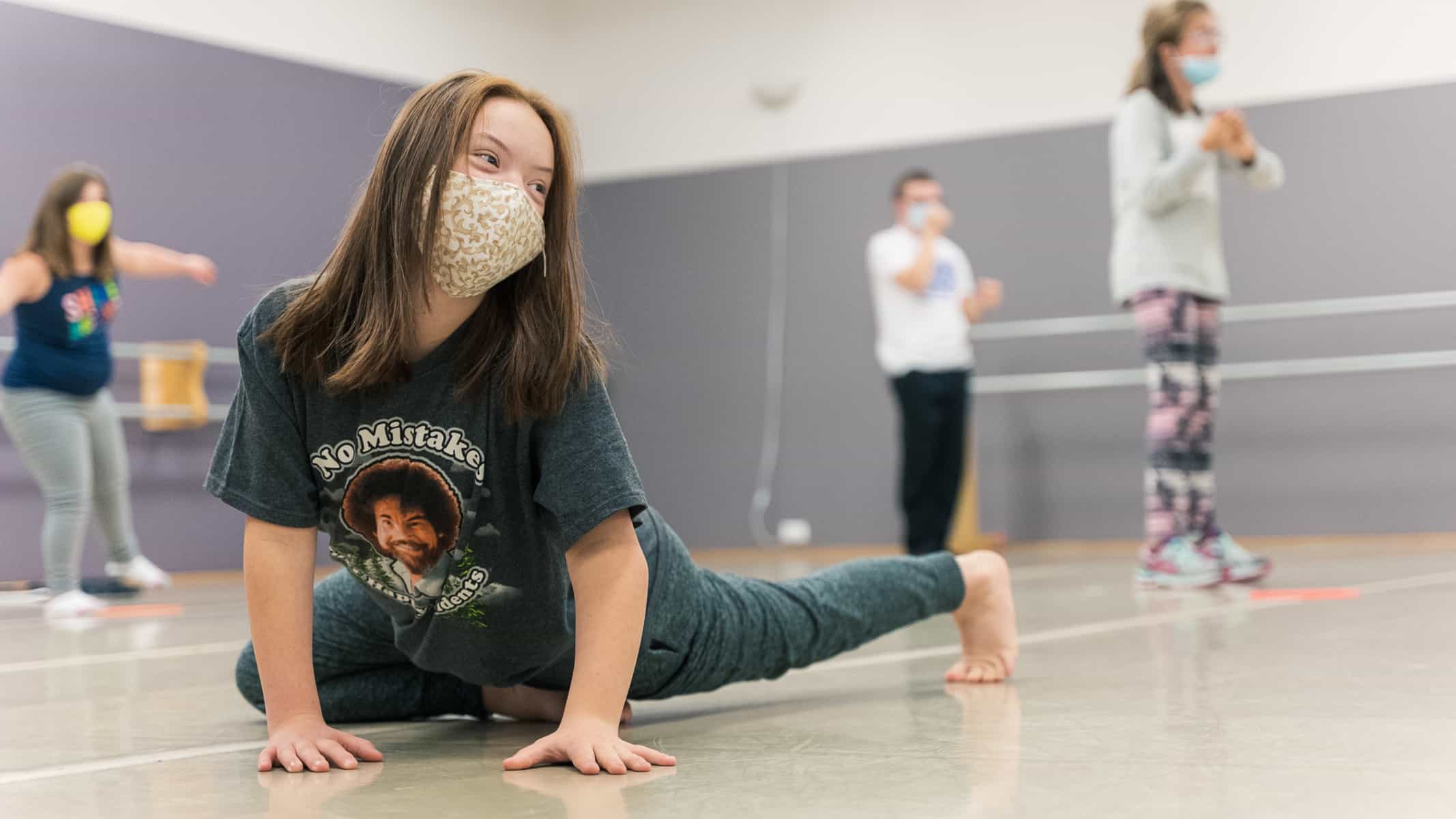 Dance is for Everyone - every age, every ability.
Experience the joy of dance in a fun, supportive environment!
Ballet Chelsea's Adaptive Dance Program (ADP) brings movement classes to residents ages 3 - 93. Classes are designed with mental, physical, and / or cognitive limitations. Each class is tailor made to the needs and abilities of the participants and aims to improve coordination and balance, endurance, flexibility, self-confidence and for students - teamwork.
Open classes are also held at the studios of Ballet Chelsea once weekly on Fridays from 5:30-6:15.
In addition, specifically trained instructors visit special education classrooms, residential centers, and senior communities, bringing classes different communities who may otherwise not have fitness programs available to them. If you are interested in classes for your community please email info@balletchelsea.org.
This program was first developed in 2015 with financial support from the 5 Healthy Towns Foundation. There are now over 100 people participating in this unique, therapeutic and inclusive program. These classes are free thanks to numerous private donors and corporate sponsor including: 5 Healthy Towns Foundation, Ann Arbor Area Community Foundation, Chelsea Community Foundation, The Wilkinson Foundation, and Community Foundation for Southeast Michigan.
If you would like to know more about this program please contact info@balletchelsea.org
Ballet Chelsea is excited to announce our collaboration with the Jackson Symphony Orchestra and the Jackson School of the Arts to showcase the creativity of our communities. Join us for a virtual collaboration to celebrate the arts and enjoy a visually stimulating and musically brilliant performance including works like Winter from Vivaldi's Four Seasons and … Read more
Stay In Touch! Join Our Mailing List!