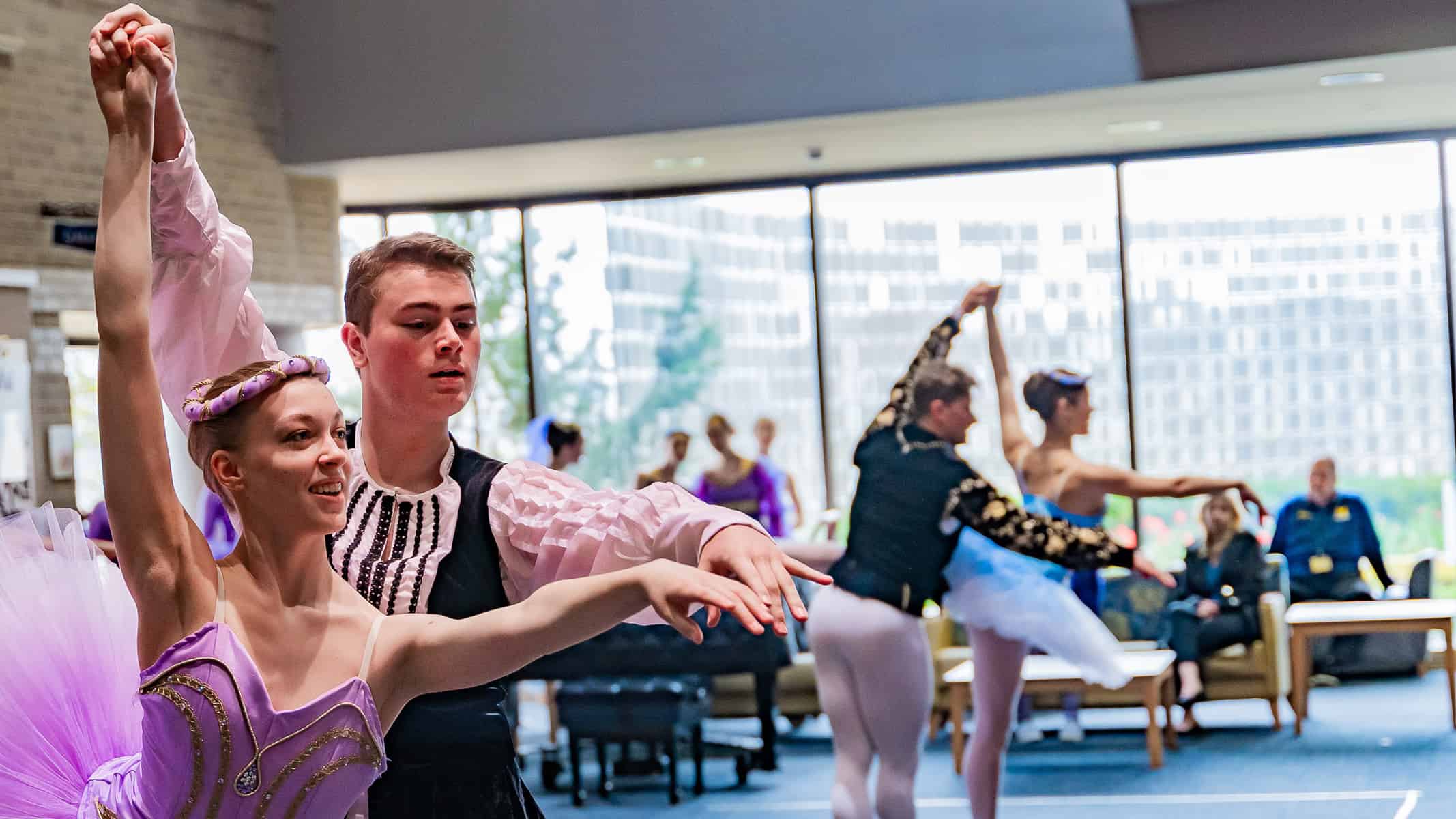 Community outreach is an important value at Ballet Chelsea. Our company members participate in a number of events throughout the year to promote the arts to the general public and underserved populations.
Some of Ballet Chelsea's recent outreach events have included Chelsea School District's Geography Night, SRSLY's New Year's Eve party, Chelsea Senior Center's Festival of Tables, Chelsea District Library, Chelsea Hometown Holidays Festival Parade, and the Chelsea Fair Parade.
Additionally, the company regularly offers mini-performances during the Jackson School of the Arts Fairy Festival, Michigan Youth Arts Festival, The Gifts of the Arts hosted by the University of Michigan Hospitals, at Eastern Michigan University's Community Dance Day, and at local libraries.
Ballet Chelsea is thrilled to be offering in-studio classes for their 2021 summer program. The summer dance programs provide a tremendous experience and opportunity to explore movements of all kinds while honing dance techniques. Their unique programs allow dancers to immerse themselves in a professional training environment using creativity and imagination to develop and enhance … Read more
Stay In Touch! Join Our Mailing List!