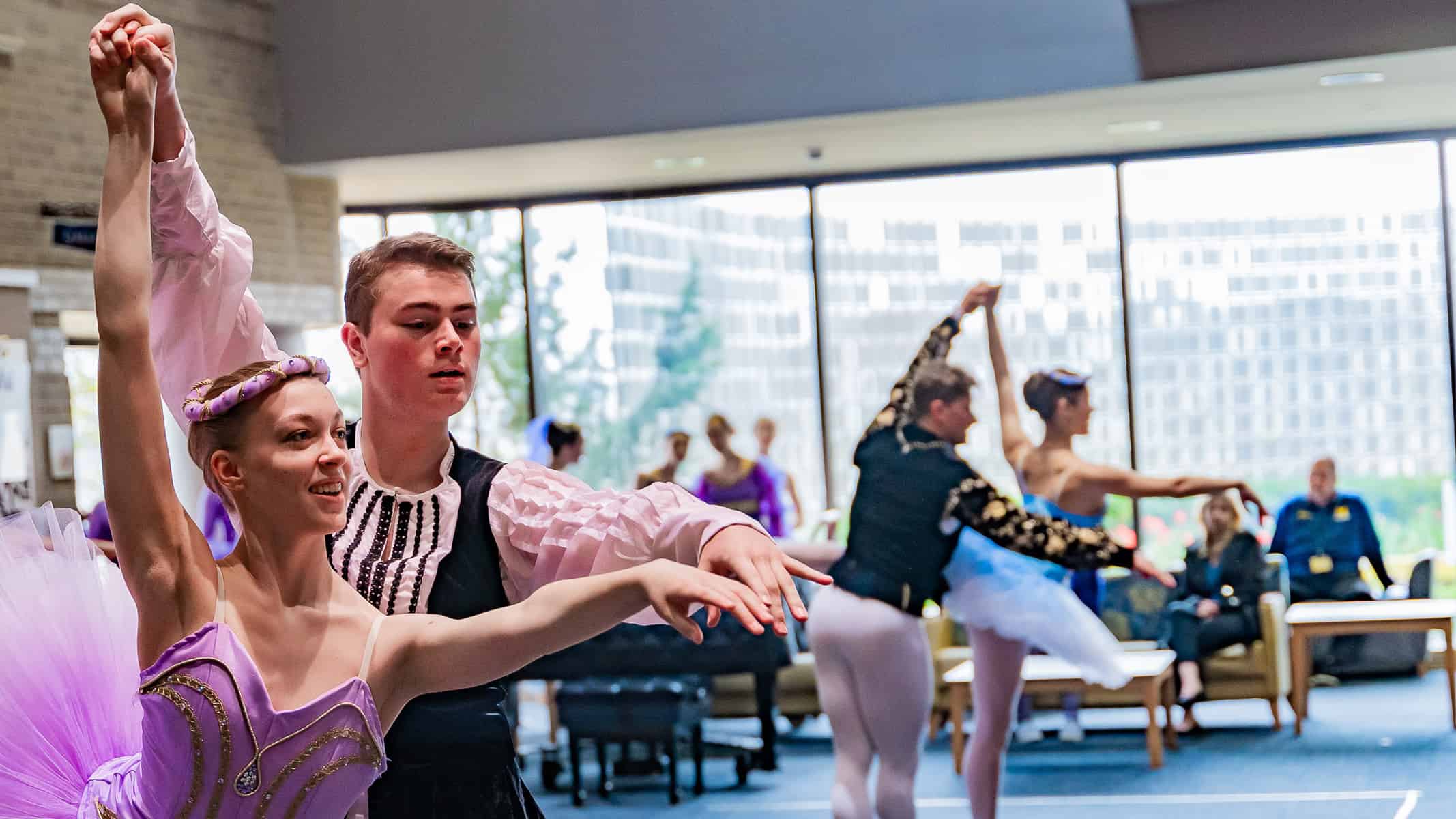 Community outreach is an important value at Ballet Chelsea. Our company members participate in a number of events throughout the year to promote the arts to the general public and underserved populations.
Some of Ballet Chelsea's recent outreach events have included Chelsea School District's Geography Night, SRSLY's New Year's Eve party, Chelsea Senior Center's Festival of Tables, Chelsea District Library, Chelsea Hometown Holidays Festival Parade, and the Chelsea Fair Parade.
Additionally, the company regularly offers mini-performances during the Jackson School of the Arts Fairy Festival, Michigan Youth Arts Festival, The Gifts of the Arts hosted by the University of Michigan Hospitals, at Eastern Michigan University's Community Dance Day, and at local libraries.
Ballet Chelsea is excited to announce our collaboration with the Jackson Symphony Orchestra and the Jackson School of the Arts to showcase the creativity of our communities. Join us for a virtual collaboration to celebrate the arts and enjoy a visually stimulating and musically brilliant performance including works like Winter from Vivaldi's Four Seasons and … Read more
Stay In Touch! Join Our Mailing List!