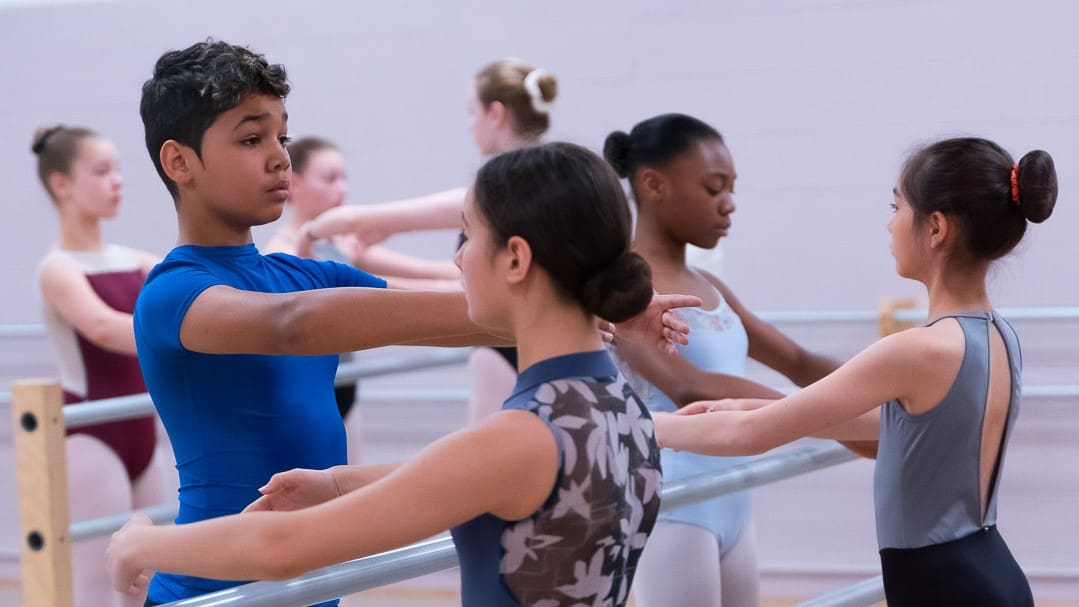 Ballet Chelsea Summer Programming
Calling all Princesses age 4-7! Have some fun with your favorite princesses through music, movement, story and craft. Have some fun with your favorite princesses through music, movement, story, and craft. Students will learn a dance, make a costume prop, and perform virtually for family and friends on the last day!
2 Week Mini Class Sessions
An abbreviated versions of Ballet Chelsea's year round instructional programing. Our carefully crafted curriculum trains well-rounded, versatile dancers in the fundamentals of all dance. Open to all levels and ages 3+, our curriculum includes a combination of Ballet Technique, Pointe, Variations and Repertoire, Character, Pilates, Contemporary, and workshops.
Advanced Performance Intensive
The Ballet Chelsea Performance Intensive is designed to allow advanced dancers to immerse themselves fully in their art through an intensive rehearsal process that will culminate in a performance project.
Summer Dance Intensive (SDI)
Ballet Chelsea's Summer Dance Intensive serves the serious ballet student by offering an intensive training process that nurtures personal growth through personal attention and training excellence. Students are exposed to  a broad curriculum that includes daily ballet technique, pointe, repertory, partnering, modern, contemporary ballet and conditioning methods in addition to educational dance seminars. Students may choose to attend 1, 2 or 3 weeks. Students taking the first two weeks experience immersive choreographic projects which culminate in a program performance.
Registration / Enrollment
Registration opens: Dates TBD
Deadline to register: Dates TBD
Requests to enroll after the deadline will be assessed on a case-by-case basis.
All sessions are open to intermediate and advanced level dancers on pointe.
Dancers who are at least 8 years old may attend our SDI Session I, regardless of whether or not they are working en pointe.
Dancers must be at least 10 years old, or obtain permission from the Artistic Director, to participate in Sessions II and III of SDI.
Princess Camp: TBD
2 Week Mini Class Sessions: TBD
Advanced Performance Intensive: TBD
SDI 1 week: TBD
SDI 2 weeks: TBD
SDI 3 weeks: TBD
Tuition is non-refundable. Proration of tuition will be considered on a case-by-case basis in the event illness or injury prevents a dancer from attending class.
A non-refundable deposit of $100 is due at time of registration.
Deposit will be credited towards dancers tuition.
Date TBD: $100 deposit due
Date TBD: 50% tuition due
Date TBD: 100% tuition due
Students may apply for limited SDI tuition scholarships. Applicants must demonstrate both merit and financial need and meet established eligibility guidelines.
Scholarship Application required for consideration.
Email info@balletchelsea.org for more information.
Decisions concerning placement will be made on the basis of technical level, dance experience, and age.
Final placement is solely at the discretion of the Artistic Director.
Any dancer, who has not previously attended Ballet Chelsea's Summer Dance Intensive or is not currently training at Ballet Chelsea studios, should submit a 5 x 7 photo in first arabesque.
Ballet Technique & Pointe Classes: Solid color leotard, pink tights, pinks shoes. A short ballet skirt is permitted for Repertory and Variations classes.
Jazz and Modern Classes: Solid color leotard and jazz shoes, if available. NO SOCKS! Black tights or jazz pants are permitted.
Additional Attire: Dance-appropriate warm-ups permitted for seminars and some conditioning classes.
Men's Attire: Black tights, white t-shirt, black shoes preferred.
All dancers must be wearing street clothes and shoes when entering or exiting the building.
All dancers must have a physical examination and complete and submit all required medical health forms prior to participation.
Ballet Chelsea is excited to announce our collaboration with the Jackson Symphony Orchestra and the Jackson School of the Arts to showcase the creativity of our communities. Join us for a virtual collaboration to celebrate the arts and enjoy a visually stimulating and musically brilliant performance including works like Winter from Vivaldi's Four Seasons and … Read more
Stay In Touch! Join Our Mailing List!