Ballet Chelsea is committed to excellence, and so is every individual who is a part of our training curriculum.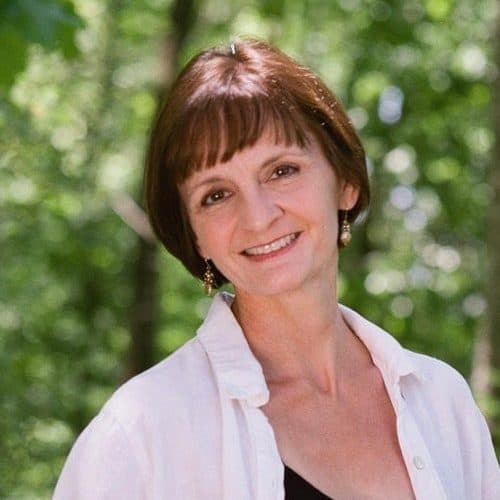 Artistic Director
Wendi DuBois
Wendi DuBois began her dance training at the age of 12 at the Virginia School of Ballet under the direction of Oleg Tupine, formerly of Ballet Russe de Monte Carlo. After receiving a scholarship with the School of American Ballet in New York, she danced with Dayton Ballet Company studying with Jon Rodriguez, Stuart Sebastian, Daniel Duell, and Rebecca Wright among others. During this time, Wendi performed works by many prolific choreographers such as Twyla Tharp, Loyce Houlton, Lynne Taylor-Corbett and Eugene Loring. Wendi has taught in southeastern Michigan for more than 30 years including the University of Michigan School of Music, Theatre & Dance, Eastern Michigan University, and numerous community schools as a faculty member and as a master teacher. Wendi has spent the last 20 years at Ballet Chelsea working to build curriculum and performance opportunities that serve serious young artists who show a passion for the arts and dance. In 2017, Michigan Dance Council selected Wendi as the Touchstone Dance Educator of the year, which she was honored to accept. Wendi received her undergraduate degree from The University of Michigan and a Masters Degree in American Studies with an emphasis on gender studies from Michigan State University. Wendi currently teaches at Ballet Chelsea while continuing to direct Ballet Chelsea's performing company.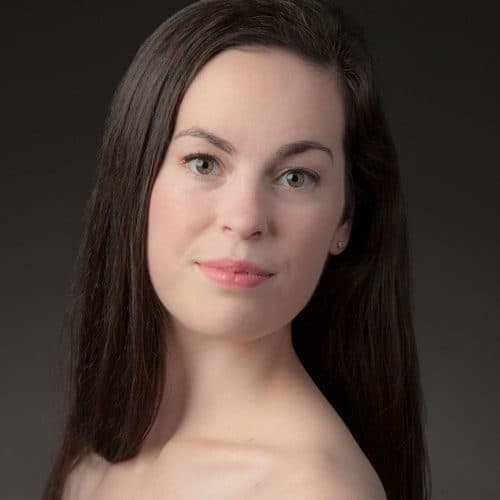 Ballet Mistress
Annie Mushrush
Annie Mushrush danced professionally with Ballet Theatre of Indiana where she served as their Ballet Mistress. While at BTI she danced 'Myrta' in Giselle,  'Gamzatti' in La Bayadère, 'Sugar Plum Fairy', 'Snow Queen' and 'Dew Drop Fairy' in The Nutcracker, as well as other principal roles in original choreography. During her time as Ballet Mistress she set classical repertoire from Giselle, La Bayadère, The Grand Pas De Deux from Flames of Paris, Don Quixote, as well as original choreography for The Nutcracker and Beauty and the Beast.
She received her Bachelor of Arts degree, magna cum laude with Highest Honors in dance pedagogy from Butler University.  While dancing for Butler Ballet she notably performed in The Nutcracker as the 'Dew Drop Fairy' and as the 'Silver Fairy' in The Sleeping Beauty. In fulfillment of her university and departmental honors, she published Genu Recurvatum in Dance: Assessing and Addressing the Structural Deformity in Dancers, a thesis focusing on the praxis of teaching dancers with hyperextended knees. She toured Europe performing with Butler Ballet and trained with the Polish National Schools of Ballet in Warsaw and Poznan, Poland as well as The National Conservatories in Prague, Czech Republic and Bratislava, Slovakia.
Annie was previously a dance instructor in Indianapolis, IN. She is also a certified pointe shoe fitter.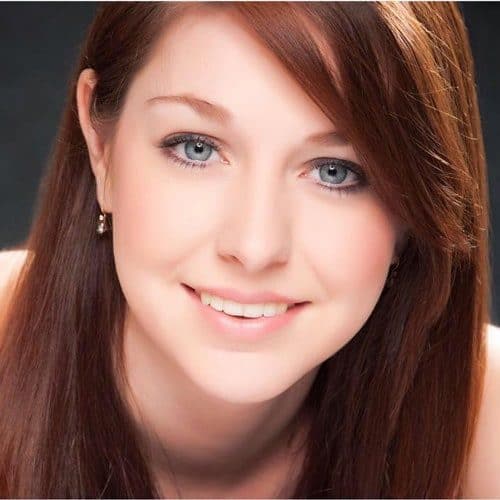 Rehearsal Director
Caitlin Burke
Originally from Ann Arbor, Michigan, Caitlin Burke received her early training from TeDee Theofil of Studio 1 and Wendi Dubois of Ballet Chelsea. She also holds a BA in Dance with a minor in Arts Administration from Mercyhurst College. Caitlin danced professionally with Ohio Dance Theatre and taught at various studios throughout Cleveland, OH and Erie, PA.  She has been featured in roles such as the Sugar Plum Fairy and Dew Drop in "The Nutcracker", the Lilac Fairy in "Sleeping Beauty" and the Summer Fairy in "Cinderella" as well as had the opportunity to perform contemporary works by ballet masters Bruce Marks and Carter Alexander. Since returning to Michigan, Caitlin has been fortunate to work for Ballet Chelsea as both an Instructor and Rehearsal Director for the past 2 years.  She is also currently the Member Services Manager for the Dexter Wellness Center.  Caitlin is excited to continue working with such a wonderful organization.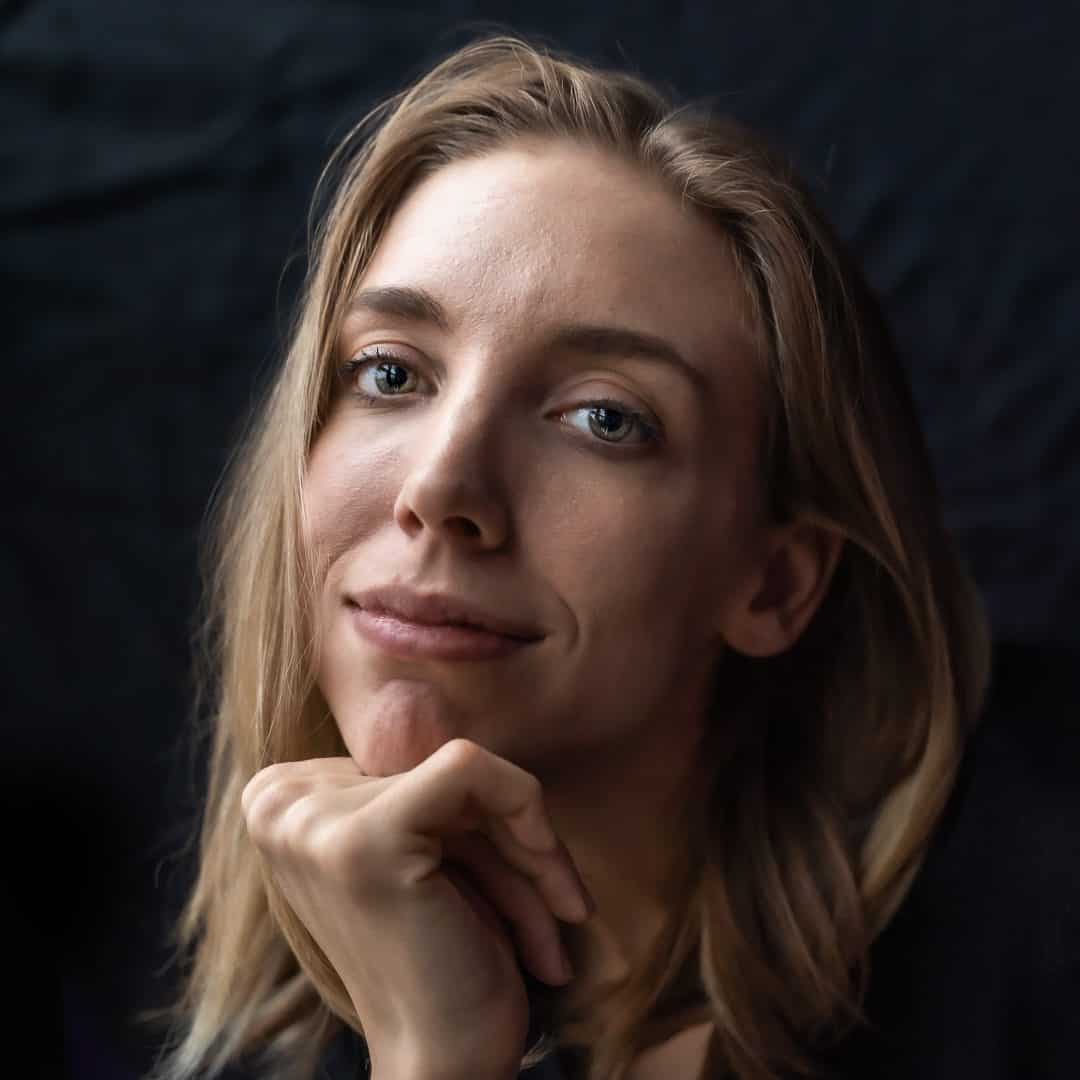 Aja Brandmeier
Aja Brandmeier began her studies in dance at Ballet Chelsea, from there she was accepted into the National Ballet School of Canada where she finished her training. Upon graduating, she was offered a place with the National Ballet of Canada, but decided to diversify her training in the arts and moved to New York City to study theatre. Since then, she has been working with Ballet Chelsea as well as the Purple Rose Theatre Company, where she was last seen in Matt Letcher's Gaps In The Fossil Record.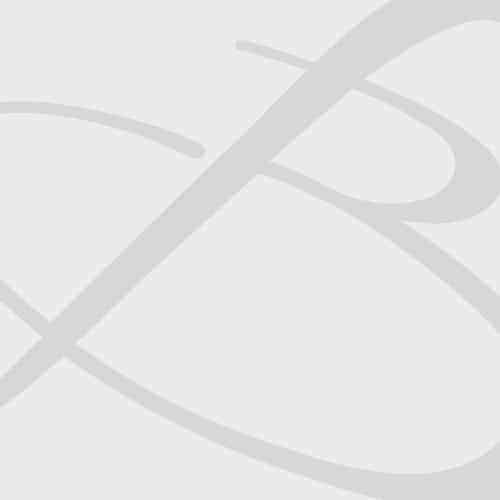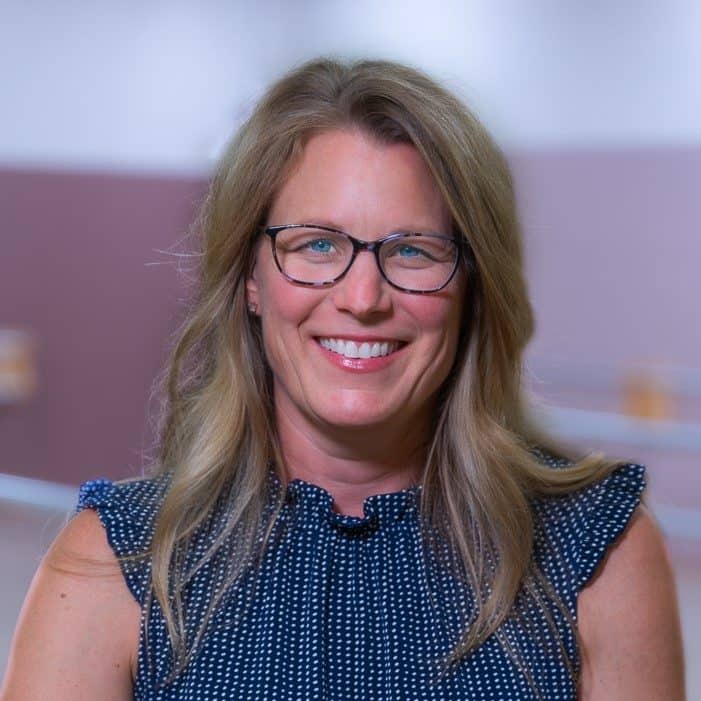 Jean Delwiche
Jean Delwiche has been moving all of her life, and has been teaching fitness classes since 1991. After graduating from Ball State University in 1993 she enjoyed successful careers in the manufacturing space, sales space and has operated her own organizing business. Over those years Jean continued to teach classes and in 2013 she became a NETA and AEA certified instructor. Her love of movement and working with people has guided her through years of specialty training including TRX. Jean is a certified NETA Barre Connect instructor and is excited to bring her lifelong love of movement to Ballet Chelsea.
Steffani Kitayam
Steffani Kitayama, a native of Colorado, began her early ballet training with under Christina Noel-Adcock. A professional violinist, she continued to dance in Cincinnati, Chicago, and D.C. while pursuing her degrees and professional life. Currently based in Ann Arbor, Steffani maintains a private violin studio and performs, teaches and lectures across the country.  Her quartet, the Bayberry String Quartet, has developed a system for online chamber music releasing tracks recorded during the pandemic and adapting their method for education.  Steffani and her husband run a local arts nonprofit called Education for Happiness, who's mission focuses on building character through warm-hearted, compassionate education. She is thrilled for the opportunity from Ballet Chelsea to continue dancing and performing. 
Nancy Giles Watkins, FCCA
Nancy Giles Watkins is a Permanent Examiner, Liaison Officer and National Executive Board Member of the Cecchetti Council of America. She was President of the Cecchetti Council in 2008 and 2009 and also has served as Assistant National Registrar, Eastern Michigan Registrar and Summer School Coordinator at Hope College. She began her training with Marjorie Randazzo, continuing at Joffrey Ballet in New York City. She accepted a scholarship and continued her training in the Professional Program at the Royal Winnipeg Ballet, Winnipeg, Manitoba, Canada.  In 2006 Nancy was the winner of the Margaret Marsh and Sylvia Hamer Memorial Scholarship, representing the United States during the Cecchetti Society's Summer Seminar in England. She is the former owner and Artistic Director of La Danse in Canton, Michigan.  Nancy currently teaches Master Classes throughout the United States and Canada in addition to being a faculty member at Ballet Chelsea. She received the Cecchetti Council of America Advanced Teaching Certification in 1990. As one of 30 examiners in the United States, Nancy travels extensively, certifying teachers and students in the Cecchetti Method of Classical Ballet.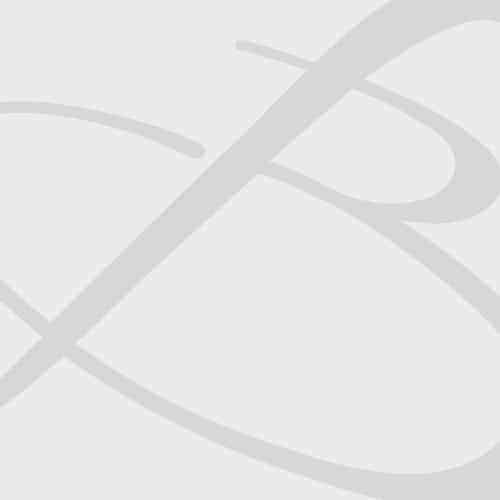 Amy Hutchison
Amy Hutchison received her early classical ballet training with the Saginaw Valley Dancers under the direction of Doris Marsh. From 2006-2010 she was a company member of the Farrell Ballet Theatre while earning a Bachelor of Arts in Psychology from Kalamazoo College. A member and guest choreographer for People Dancing for the past 8 years, she has performed in collaborative works by Christina Sears and toured to NYC with the company in 2015. Amy is in her 5th season with DDCdances where she has had the opportunity to work with and perform choreography by Barbara Selinger, Corinne Imberski, Kristi Clement, Paula Kramer, and Chris Masters. She has also been a guest performer with LaMarre and dancers, and Patty Solórzano Dance. Amy's choreography has been presented at 555 Gallery (Detroit), Oakland Dance Festival, and most recently on DDCdances. She has also attended workshops and intensives with Paul Taylor Dance Company, Kista Tucker Dance Company, Sidra Bell Dance New York, Toronto Dance Theater, Peggy Baker Dance Projects, Bill Evans, and most recently with L-E-V dance company at the Banff Centre for Arts and Creativity.
A movement educator for over ten years, she holds certifications in Yoga, Pilates, the GYROTONIC® method, and continues to study other modalities including Franklin Method and Body Mind Centering. Amy loves teaching and sharing this multi-disciplinary approach to movement with her students.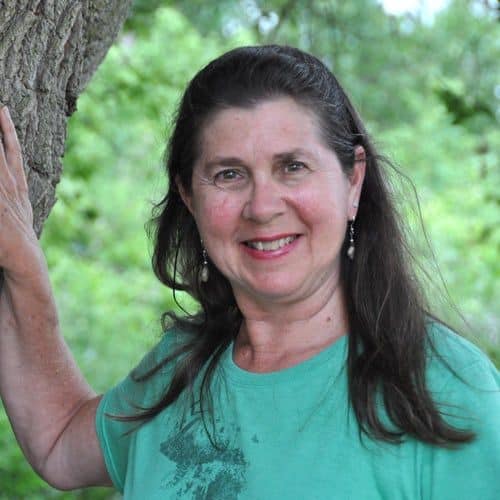 Rhonda Kendzicky
Rhonda Kendzicky has been teaching ballet in Chelsea, Dexter, Manchester, and the surrounding area for more than 20 years, specializing in the correct development of the young dancer, as well as the training of aspiring dance instructors through assistant and demonstrator opportunities.
She began her dance training at age 7 with her mother, and prima ballerina, Pamela Rutledge, later expanding her studies with Sylvia Hamer, Marjorie Randazzo, Nancy Abby, and Tony Randazzo, performing as a member of the Ann Arbor Civic Ballet Company and Rutledge Repertory Dancers.
Rhonda is a member of The Cecchetti Council of America, holding certificates in Grades I - IV as both a teacher and dancer, and has attended numerous Cecchetti workshops and seminars over the years. Rhonda is a current instructor for Ballet Chelsea and Dexter Community Education. Additional experience includes director of Miss Rhonda's Dance, past instructor for Dance Arts of Chelsea and Jackson School for the Arts, former Ballet Mistress, Board member,
and Young Childhood Director for Ballet Chelsea, formerly Youth Dance Theatre of Michigan, and former owner and artistic director of Broad Street Dance Theatre and Dance Arts of Manchester.
She is most proud of her many students who have gone on to become beautiful dancers, wonderful teachers, and amazing individuals, who continue the tradition of sharing their talents with the world around them!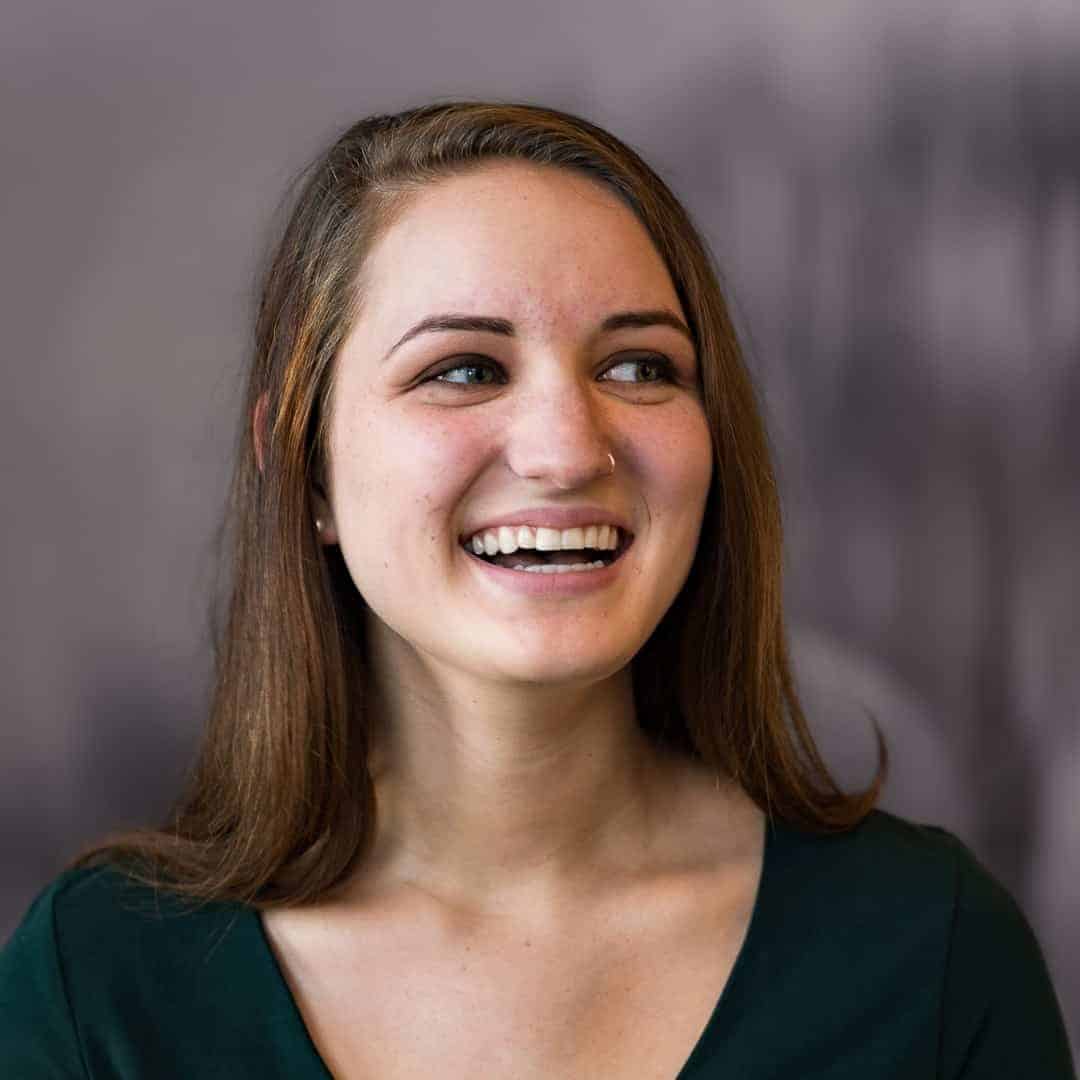 Natalie Krienke
Natalie attended the Washtenaw International high School in Ypsilanti and graduated with an international baccalaureate degree. Natalie is thrilled to be teaching Modern Technique at Ballet Chelsea. As a former student of Ballet Chelsea Natalie has deep gratitude and thanks for everything Ballet Chelsea does for its students.
Currently, Natalie is a student at the University of Michigan pursuing a degree in Movement Science from the School of Kinesiology, with a minor in dance. After graduation she hopes to attend physical therapy school, ultimately specializing in physical therapy for dancers. Recently Natalie received her pilates certification and works for MOVE wellness in Ann Arbor.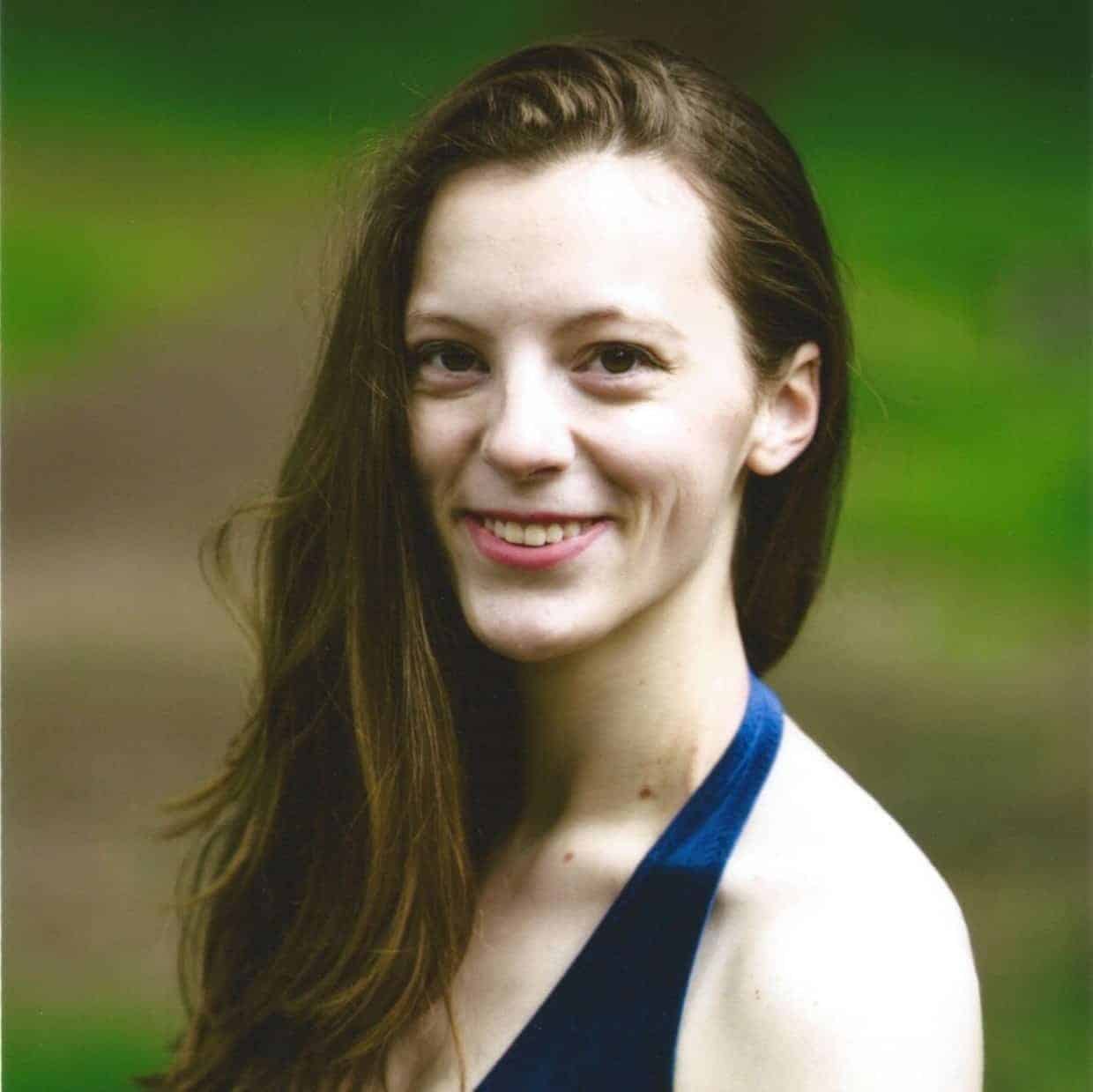 Zoe Phillips
Originally from California, Zoe began her dance training at the Susan Hayward School of Dance under the direction of Susan Hayward and Sade Warner. While there, she completed her graded and vocational examinations through the Royal Academy of Dancing and in 2016 finished her Advanced 2 with Distinction. That same year, she competed as a semi-finalist at the RAD Geneé International Ballet Competition and received her Grade 8 certificate.
Now a dance minor at the University of Michigan, Zoe is also the author for the ballet website www.twirls4thoughts.com. She is thrilled to be joining Ballet Chelsea's Artistic Faculty this year!
Kaitlynn Schuster
Kaitlynn Schuster began dancing when she was two years old at Taylor Dance in Taylor, Michigan, continued her training with Ballet Americana under Joy Squire, Patricia Lorenz, and Leif Lorenz
and participated in Regional Dance America (RDA). Throughout her training Kaitlynn's focus has been on ballet (pointe), tap, and jazz. Kaitlynn attended the Joffrey Ballet School summer intensive where she was able to study under John Magnus, Artistic Director of the Joffrey Midwest workshop.
Kaitlynn went on to earn her BS in Exercise Science from Western Michigan University. As a member of WMU's Dance Team she continued to expand her dance vocabulary in jazz, pom, and hip hop and performed at football, volleyball, and basketball games. The team also took 6th place at the National Dance Alliance Nationals while Kaitlynn was a member.
In addition to working at Ballet Chelsea teaching Hip Hop on Tuesday evenings, Kaitlynn also works for the Dexter Wellness Center as their Fitness Supervisor and is a swim instructor, personal trainer, and group fitness instructor. Kaitlynn believes exercise and movement are important for everyone!
Adaptive Dance Program Faculty