Ballet Chelsea expresses sincere appreciation to our generous sponsors, donors, and supporters! Thank you for your continued support of Ballet Chelsea programs and performances!
Grants and Foundations
5 Healthy Towns Foundation
Community Foundation for Southeast Michigan
DTE Energy Foundation
The Wilkinson Foundation
The Joseph C. and Esther Foster Foundation, Inc.
Corporate Donors
Chelsea Chevrolet Buick
Chelsea Grill
Chelsea State Bank
Meadowlark Design and Build
PSMI - Melange Restaurant
Surface Dynamics
Luminaries
Anonymous
Michael and Ann Feeney
Sumer Pek & Mickey Katz-Pek
Jonathan and Jennifer Haft
Benefactors
Diane and Donald Locker
Jane and Nigel Thompson
Foster Foundation (Natalie Haft)
Philip and Kim Curtis
Wendi and Wes DuBois
Joe and Pat Kelly
Beverly Demchuk-Burke
Larry Ledebur and Susan Whitelaw
Greg and Lisa Shea
Ronald E. Sager
Kim Aiken and Tom Wilson
Peter and Patti Feeney
Karen Flahie
Chelsea State Bank
John Shea & Marilyn Warner
Jon and Betsy Baron
Samar and Toni Gupta
The Hartman/Bowers Family
Anonymous
William & Erica Wood
The Eckart Family
Lori and David Walters
Jennifer Kulick
Richard Arnold
Mickey and Jay Berkebile
Evie Bowers
Jesse and Gloria Cassill
Scott and Lila Dolson
Mrs. Jo Fontana
Jon and Monica Gobba
Don and Mary Jean Grohs
Larry and Nancy Keillor
Diane Kieliszewski
Chelsea Orthodontics
Ron & Marilyn Mast
Lyn Sager
Fran and Steve Showerman
Robert and Virginia Sovis
The Stephenson Family
John Brandmeier
Ian and Sara Cumming
John and Carolyn Krienke
The Krienkes
Joe and Audrey Delwiche Kronzer
Jerry and Janet Rojeck
Kiwanis Club of Chelsea
Elaine and Martin Schauder
Mr. and Mrs. D. J. Stimac
Shirley Wahlstrom
Evelyn Bell
Renee Bell
Diana L. Boyd
Gary and Lisa Brighton
HA Bruen
Ann Foley
Michael J. Fontana
Dr. and Mrs. A. Franzonello
Dr. and Mrs. John Girardot
Paul and Ginny Hartman
Doug and Mary Hedding
Gary Hedding
Marie and Donald Heys
Mr. and Mrs. Huard
Dr. John G. Cinthorne DDS,MS and Dr. H. Ludia Kim DMD, MS
Mary M. Krieger
Robert Mast
Barry and Kristin Mergler
Chelsea Family Dentistry
Matt, Anna and Fiona Paprocki
David & Ruth Schmidt
The Sharrow Family
Larry Stalker
TNT Orthodontics
Jack & Lila Van Assche
U. Brad and A. Kelly Wolfe
Dexter Family Dentistry
Cherry Optometry
Mr. and Mrs. Lee Bennett
Hugo Kapelke
Stanley and Barbara Surel
Michael and Leslie Surel
Jason and Kay Wiedmayer
Wendy Azrak
Paul and Karen Baert
Jim and Nancy Conley
Carol and Mike Deahl
Bob and Mary DeYoung
Jerry and Joyce Emhoff
Jeff and Lindsey Foulke
Joseph and Carol Hood
Mike and Jill Kotsis
LaVeta Luce
Don and Christine Michael
Bill Ratliff
Stanley and Harriet Remer
Sean and Maureen Tucker
Becky Wolfe
Jerry Wolfe
Neil and Carol Aiken
James M. Hlabse
Frances Gutekunst
Carol and Randy Sutherland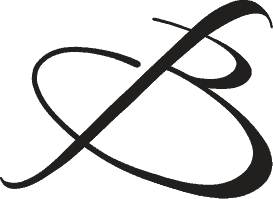 Pat Willis
County National Bank
CP Federal Credit Union
dessous Restaurant
Great Lakes Metal Finishing
Lammers Heating & Cooling
Brian W. Flahie
Finkbeiner & Spink
M and K Jetting
Morgan Stanley
Reinhart Realty
Specialty Eye Institute